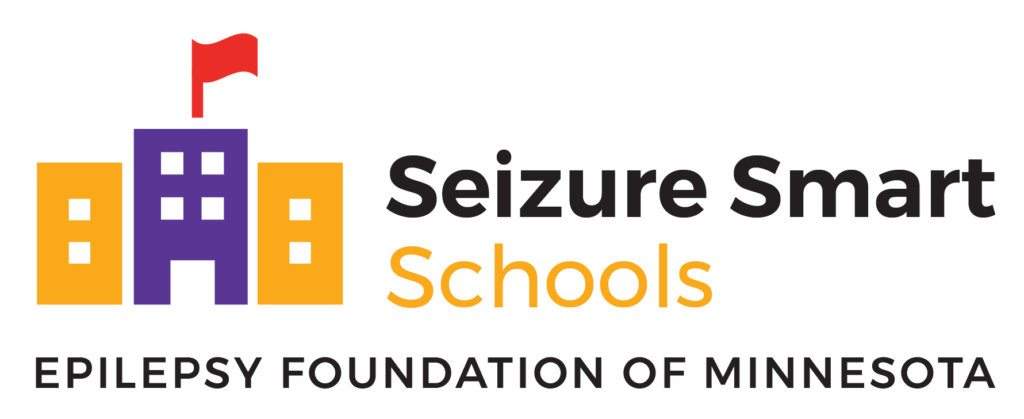 The research is clear: Students learn better when they feel safe and supported. One way we work to make sure students with epilepsy are safe and supported in their classrooms is through our flagship Seizure Smart Schools, a program that brings together students, teachers, school nurses, staff, and families to foster understanding of epilepsy in schools and teach seizure first aid.
Statistically, we know that about one in every 26 people will develop epilepsy in their lifetime. With the average classroom size at approximately the same number, the chances that this is an issue is relevant to every school — from daycares to post-secondary, and everything in between. It's important for educators and administrators to recognize the signs and symptoms of seizures, and to know how to respond if a child in their care has a seizure.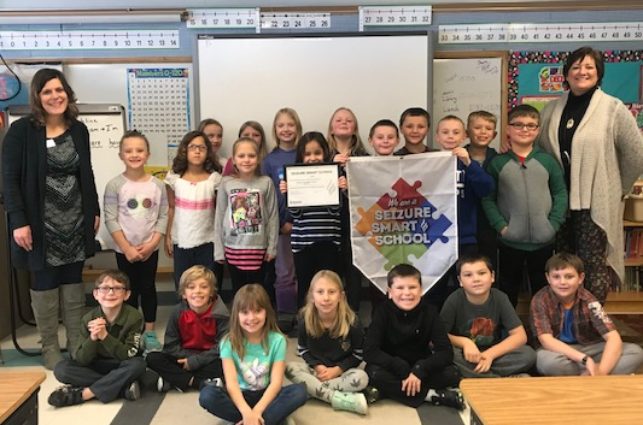 In addition to seizures, students with epilepsy often report being bullied or feeling ostracized from peers who don't understand their condition. As part of the Seizure Smart Schools program, the Epilepsy Foundation offers age-appropriate training for classmates of students with epilepsy. By using facts and information to combat the myths and misconceptions, the Seizure Smart Schools program fights the epilepsy stigma and fosters understanding and acceptance of differences.
With your help, we can foster safe and supportive school environments for students living with epilepsy. Find out more about Seizure Smart School certification requirements below:
Seizure Smart School Requirements
Get certified "Seizure Smart" by:
SCHOOL NURSE: The school's nurse is trained in Seizure Recognition & Response (online or in-person).
SCHOOL PERSONNEL: Two-thirds of the school's personnel (teachers and staff) is trained in Seizure Recognition & Response.
STUDENTS: An entire student grade level (or equivalent) receives age-appropriate education about epilepsy, seizures, and embracing our differences of all kinds.
Is My School Seizure Smart?
Use the map to find out if your school has received a Seizure Smart certification.
If your school isn't on our certified list, don't worry! Seizure Smart certification is an easy and educational way to support your students, and is provided by the Epilepsy Foundation at no cost to the school. If you are a school educator or administrator, get the process started by filling out a training request form below:
Seizure Smart School Re-Certification
To make sure current teachers and students have been trained, Seizure Smart School certifications lapse after two years. To re-certify:
One-third of staff receive Seizure Recognition & Response Training
A class (or equivalent) is trained in seizure education
School nurse receives Seizure Recognition & Response Training
If you fail to re-certify within four years, your school will need to go through the full certification process again. Contact us to find out if your school's certification is current, or to schedule a re-certification training today.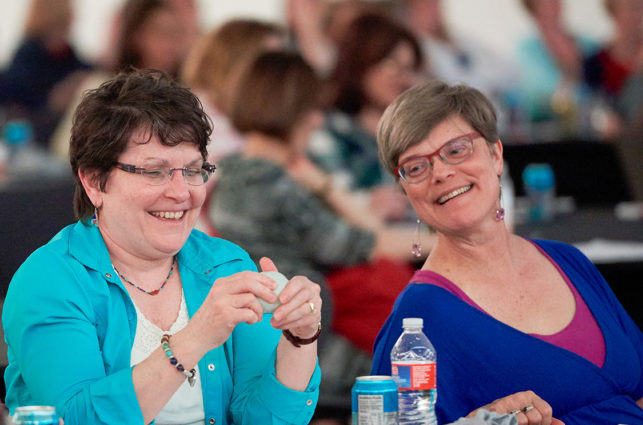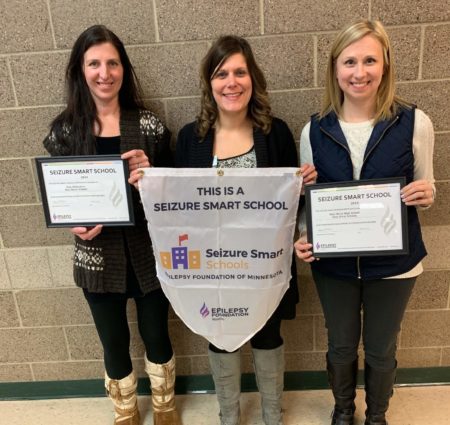 Thriving with Epilepsy
Meet Keyan and Laura
We often talk about how important it is for teachers to know how to respond should a student have a seizure. But a Seizure Smart Schools training helped Keyan keep his mom safe.
Keyan and Laura's Story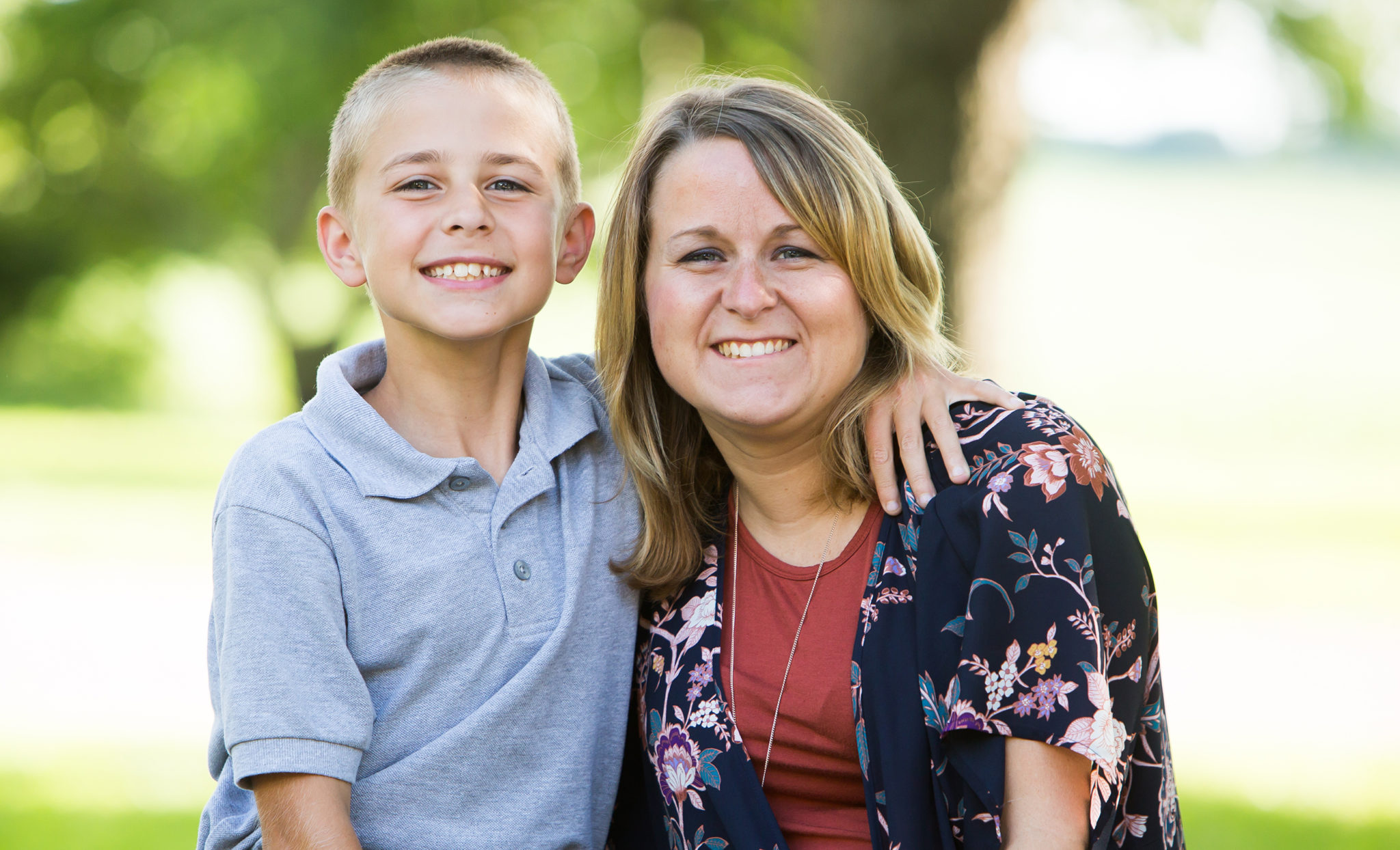 Looking for more education resources?
We've got you covered! Visit our educator-specific page for additional Seizure Smart resources and materials like classroom kits, seizure action plan templates, and more!
Resources For Educators