Together, advocates can create positive change by shaping policy issues that impact the epilepsy community. Advocacy can take many shapes: using social media, meeting with legislators, hosting a gathering, and more.
Get involved by sharing your epilepsy story. Advocates like you are the cornerstone of our grassroots advocacy efforts, and we appreciate all that you do!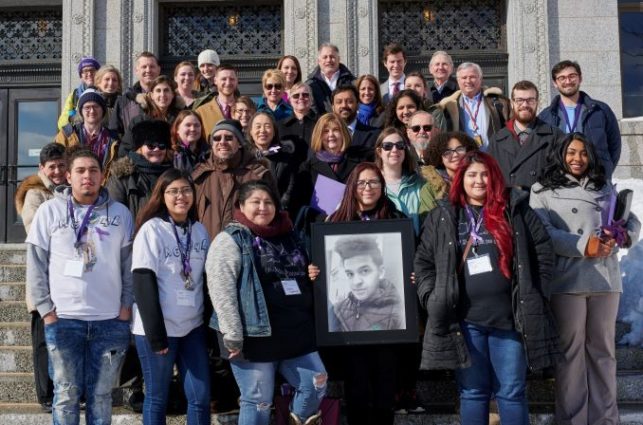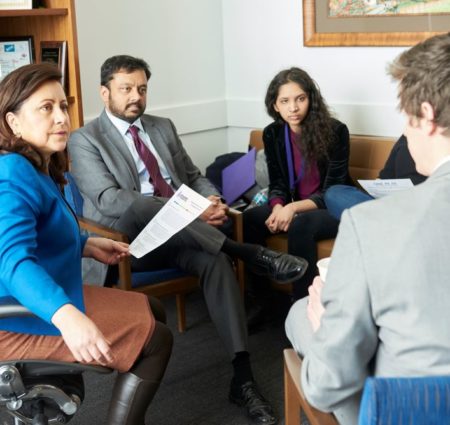 Be part of a community voice speaking up to support our vision of a world where people with seizures realize their full potential. We are committed to empowering our advocates by arming them with the tools and information they need to successfully lobby for change. In the page below, you can find information on annual policy priorities, videos, apps, and educational opportunities to help you on your advocacy journey.
Stay informed and up-to-date on epilepsy community news by subscribing to our advocacy mailing list:
Thriving with Epilepsy
Meet Shar McPherson
The message Shar McPherson shares with others is that if you want to create change, you need to speak up. Whether it's to raise awareness, receive help, or push for legislative policies that improve the lives of people with epilepsy, Shar is a vocal advocate and invites others to join her.
Shar's Story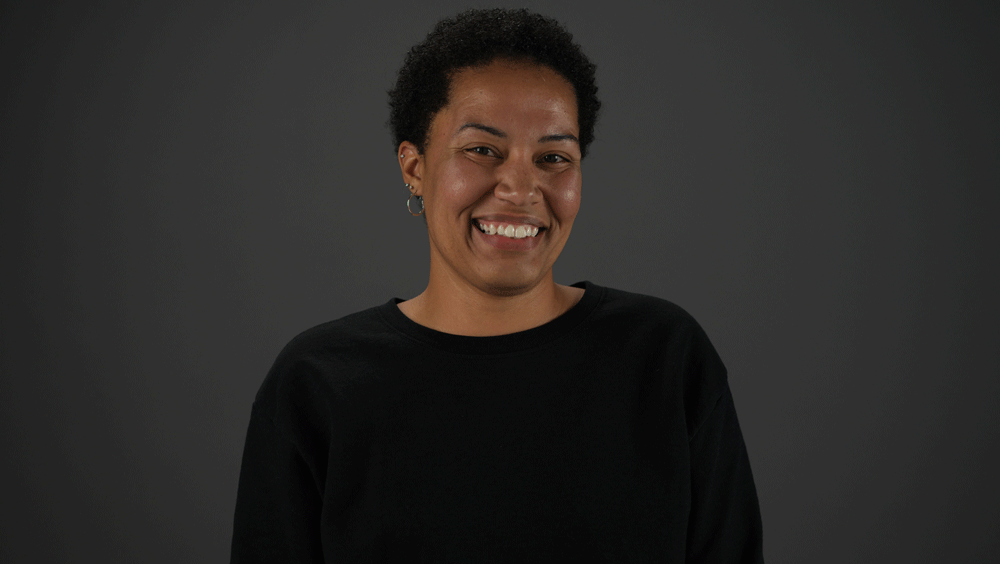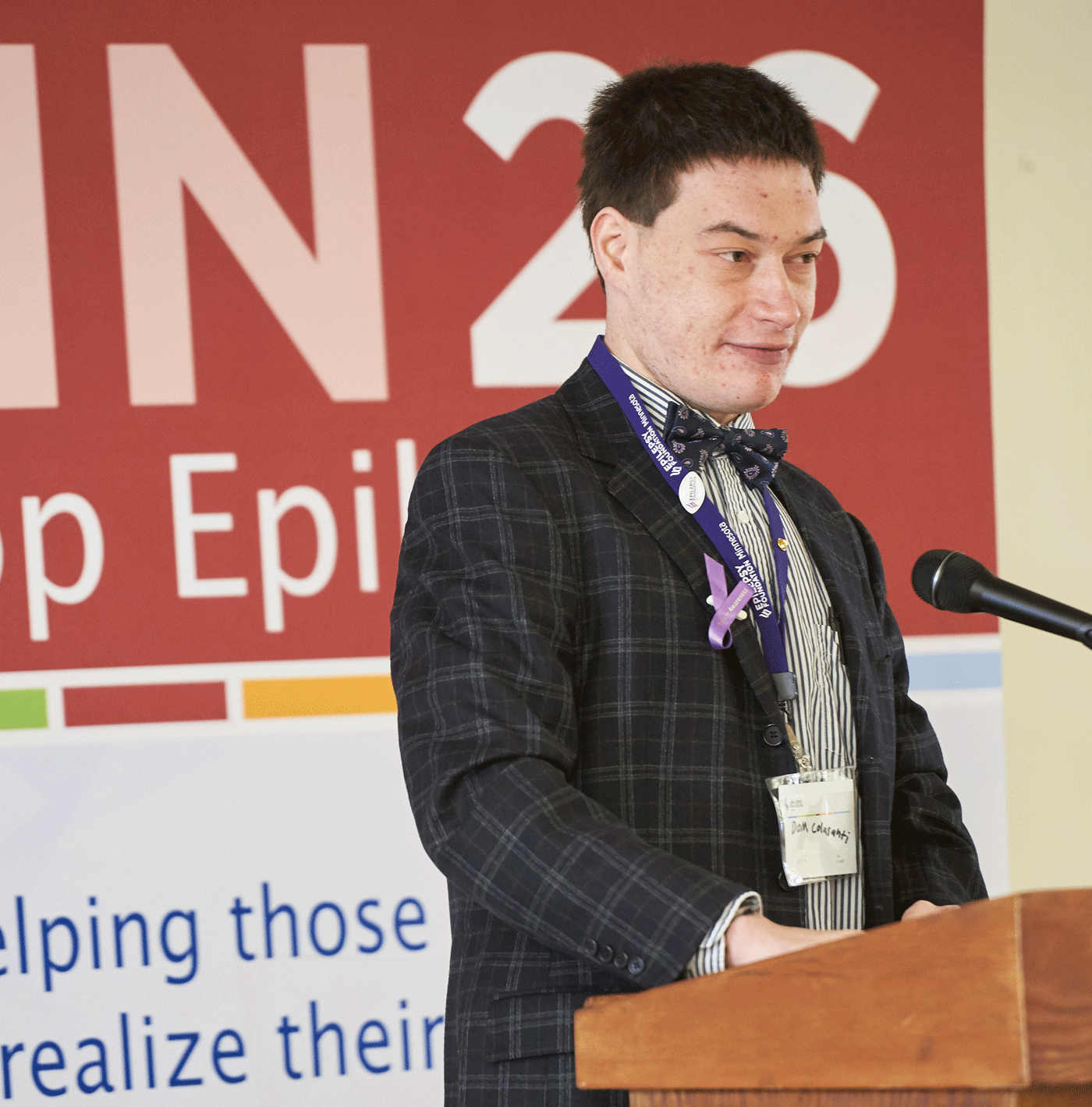 EFMN's Advocacy Toolkit
Our toolkit includes detailed information on how to conduct a call with a legislator or their staff, write letters or emails to legislators, speak at town hall forums, and visit in person with your legislator.
2019 Advocacy Priorities
---
Seizure Smart Schools Training Initiative (SF 1953, Lang/HF 1422, Baker)
There are 470,000 children living with epilepsy in the U.S. and it's estimated that 7,400 of those children live in Minnesota (Centers for Disease Control). For students with epilepsy, it's important that school staff are well-equipped with the tools and knowledge to provide a safe and enriching environment. This legislation has three components:
Specified school personnel complete seizure recognition and first-aid response training;
Students have a Seizure Action Plan in place and available to school personnel responsible for the student; and
Prescribed medication, including rescue medication, is administered to students with epilepsy by a trained nurse or staff member.
The Seizure Smart Schools legislation was heard in the House Education committee on March 6 with House Representative Dave Baker, Executive Director Heidi Fisher, and advocate Ruth Schmitz testifying.
Patient Access to Prescription Drugs (SF 1006, Nelson/HF 1257, Cantrell)
Epilepsy medications are not interchangeable, and treatment of epilepsy is highly individualized. Medication changes, limitations, or denials can be extremely dangerous. We are a strong supporter of legislation that prohibits insurers from making mid-year changes to the prescription drug coverage included in healthcare plans. This legislation prohibits insurers from forcing a patient who is currently receiving a drug therapy to change drugs during the contract year and creates a community solution for providing real-time notification for drug coverage decisions.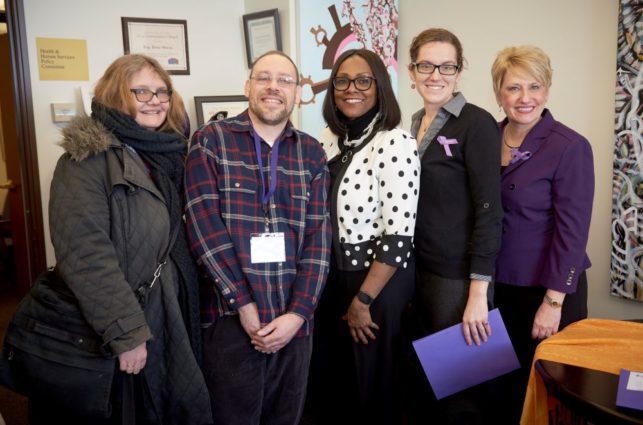 Mitchell's Law (SF 746, Isaacson/HF 932m Moller)
Following a severe accident in 2015, Mitchell and his family came up with the idea of adding emergency contacts to an individual's license or state identification card. This legislation creates an optional program that allows individuals to add an electronic record of emergency contacts to their license/state identification card. Records would be available to emergency responders, peace officers, and authorized emergency department staff.
Mitchell's law is included in the recently passed transportation bill.
Rare Disease Advisory Council (SF 973, Miller/HF 684, Mann)
Helping the rare disease community starts with ensuring that patients and families have a voice in government. This legislation establishes a rare disease advisory council to advise state agencies on research, diagnosis, treatment, and education related to rare disease.
The Chloe Barnes Rare Disease Advisory Council passed both the House and Senate floor and was signed into law by Governor Walz.

Coalition Efforts
Step Therapy (SF 1026, Utke/HF 815, Acomb)
We've joined other organizations in supporting the expansion of Minnesota's step therapy law, ensuring all Minnesotans are protected and have quick access to the medications they need. The Minnesota legislature unanimously approved a bill in 2018 that creates a process to allow providers to request an exception to a step therapy protocol when they believe it in their patient's best interest. HF 815 would extend that protection to public programs such as Medical Assistance and MinnesotaCare.
Expansion of Minnesota's step therapy law is included in the recently passed health and human services bill.

Health Care Access Fund
We stand with other patient advocacy groups in supporting continued funding for the Health Care Access Fund. The program is vital to Minnesota's health care safety-net and supports MinnesotaCare, Medical Assistance, quality improvement initiatives, and public health prevention strategies.
The health care provider tax was preserved and made permanent at a reduced rate of 1.8%. The tax is projected to raise over $800 million during the next two years to support health programs.

Best Life Alliance (SF 6, Utke/HF 179, Halverson)
The Best Life Alliance is working to pass legislation in 2019 that takes steps to address the severe workforce shortage impacting the critical supports accessed by over 30,000 Minnesotans with disabilities to live and work in their communities.
BLA Conference Committee Letter
A new Competitive Workforce Factor to increase wages for direct support professionals (DSPs) serving people with disabilities was passed into law. This represents an investment of over $100 million in Home & Community Based Services (HCBS) over the next four years.

Special Education
As a member of the Coalition for Children with Disabilities, we are dedicated to protecting the rights and services of children with disabilities and their families. The coalition works to address problems and concerns related to special education.
Coalition for Children with Disabilities Letter
Coalition for Children with Disabilities, Education Conference Committee
The E-12 education bill includes a 2% increase in the per pupil formula each of the next two years. A new category of special education funding called cross-subsidy reduction aid is also included, providing $90 million in funding.

---
Get involved with EFMN
Donate your time to make a difference in someone else's life. EFMN has year-round volunteer opportunities for a variety of programs and events with the epilepsy community.
Volunteer