Skip to content
Due to the Stay at Home order, we are temporarily suspending our curbside pickup service until April 13.  All walk-in and office visits are canceled until further notice.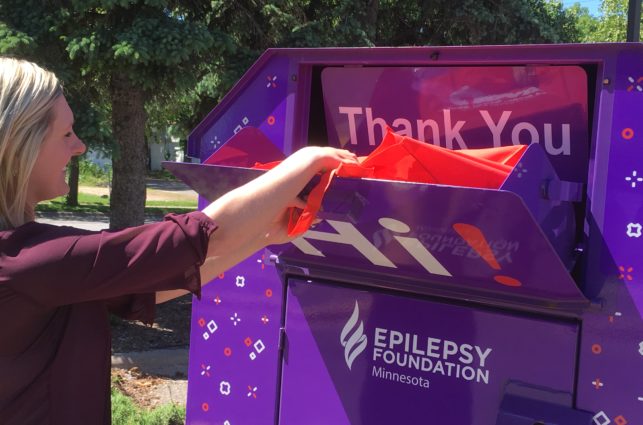 Drop off locations are temporarily unavailable due to the COVID-19 Stay at Home order. We will have them back in place as soon as possible.
Three ways your donation makes an impact:
Reduce clutter and make space in your home
Recycle your used items to reduce waste
Make a difference for people with epilepsy
Do you have an epilepsy connection?
It's more common than you think: 1 in 10 people will have a seizure, and 1 in 26 will develop epilepsy. Learn more about how we are helping people with epilepsy reach their full potential.
Find Out More