All children are special, but we believe that children with epilepsy are Shining Stars!
This program connects youth and teens with epilepsy from across Minnesota and eastern North Dakota, and encourages them to reach for the stars. All youth ages 17 and under are invited to become a Shining Star and join us with their family for special events throughout the year.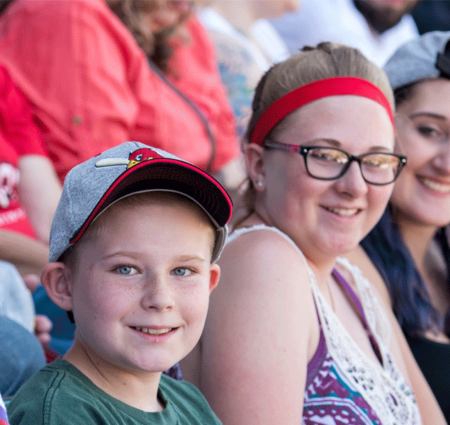 The Shining Stars program seeks to address the feelings of isolation and difference that can often accompany an epilepsy diagnosis, especially at a young age. We help children connect with others who are facing similar challenges and seek to empower them to embrace their differences and continually strive to meet their fullest potential.
We recognize that epilepsy affects the entire family. In addition to opportunities for children with epilepsy, the Shining Stars program offers parents a chance to connect with each other. We also publish a quarterly e-newsletter with information and resources specific to parents of children with epilepsy.
All new Shining Stars will receive:
Shining Star Medallion
Program Certificate
Special Event Invitations
Thriving with Epilepsy
Meet Thomas Putnam
Thomas and Anna Putnam share a bond unlike any other brother and sister. They may just be the only non-twin siblings to have an SCN8A epilepsy diagnosis in the world. This rare form of epilepsy is due to a sodium channel disorder and affects the 14-year-old Thomas and 11-year-old Anna in similar ways.
Thomas' Story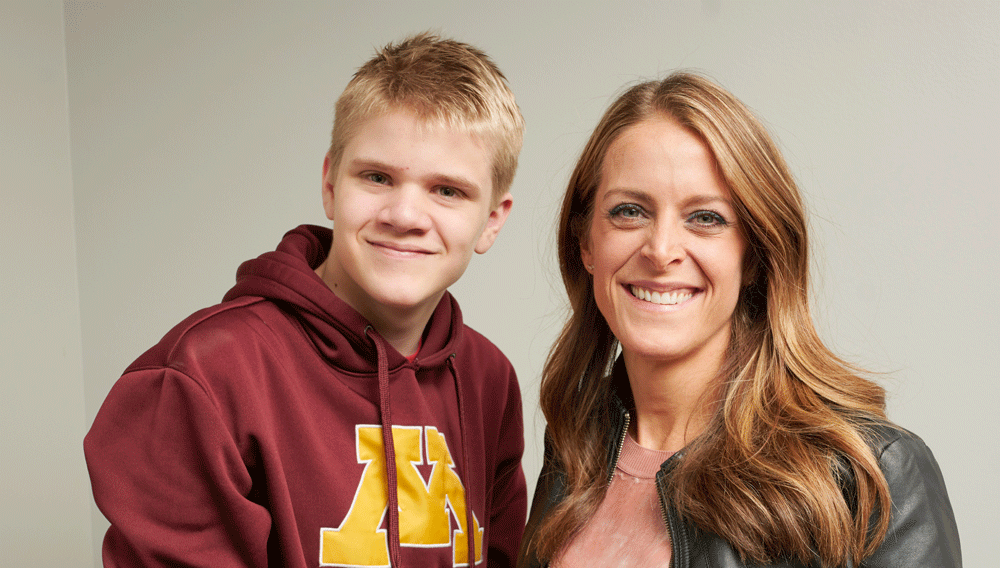 Shining Star Toolkit
Help your child be a Shining Star in their community! The Epilepsy Foundation's free Shining Star Toolkit gives suggestions about how to raise awareness and education of epilepsy in the classroom and community. After they receive their kit, let us know how they educated others so we can recognize their hard work and send a special thank you gift!
Ways to create awareness in your local community include:
Create a PowerPoint presentation about your journey and share it with your class
Write an article about epilepsy and submit it to your local or school newspaper
Organize a local awareness event or fundraiser
Educate your friends, teachers, and neighbors using EFMN's brochures & resources
Participate in the annual Rise Above Seizures Walk
Organize a clothing drive at your school or in your community (pick-ups available in our service area)
"Speak Up" and share your story in November (National Epilepsy Awareness Month)
Request a FREE seizure training; staff from EFMN can educate your teachers and fellow students
Request a classroom kit filled with information & activities for your classroom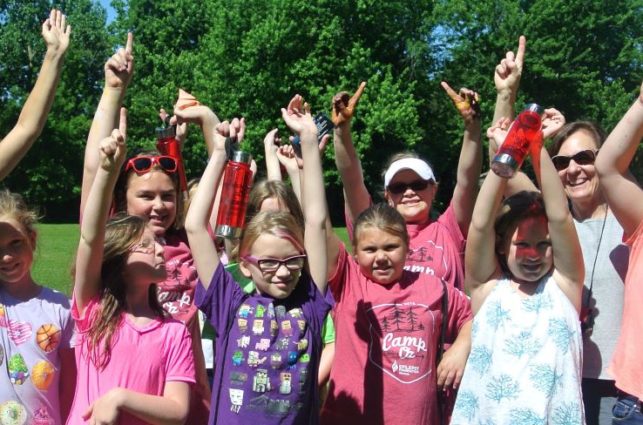 2019-2020 Winning Kid – Hannah Poshek
Hannah Poshek, 15, has never really known a life without seizures. Diagnosed with generalized epilepsy with absence seizures at 13 months old, she (and her parents) spent her early childhood dealing with unpredictable and hard to control seizures, sometimes over a hundred per day.
After a lot of time trying different medication combinations, her seizures became more controllable but she was still having breakthrough seizures. When she was 8, Hannah and her family met with an Epileptologist at the University of Minnesota Health MINCEP Epilepsy Care. They were able to make medication adjustments and diet alterations that have thankfully resulted in very limited seizure activity. Through this better seizure control, Hannah was able to become involved with more and more activities. And she keeps herself very, very busy.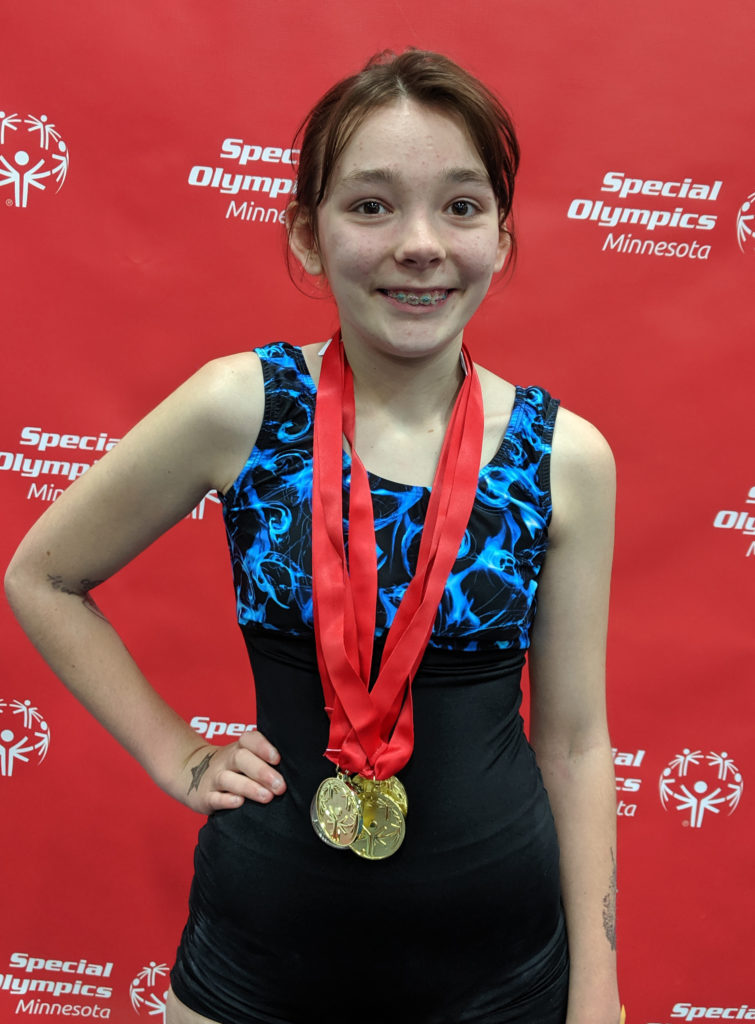 Hannah loves to sing, dance, and perform at every opportunity, and is part of a local dance group. She is also a Special Olympics medalist with numerous awards in swimming and gymnastics, most recently winning three gold medals and one silver medal at the Special Olympics State Gymnastics meet in June 2019. She has been a member of the Alexandria Minnesota Wild Special Hockey team for the last eight years. Through her hockey participation, Hannah was featured in the MediKidz comic book "Playing Sports with Epilepsy" alongside Olympic hockey player, Chanda Gunn. In the summer of 2019, Hannah also had the honor of being named the Minnesota Special Hockey Athlete of the Year!
To add to the long list of accolades, we are excited to name Hannah as the 2019-2020 EFMN Winning Kid! The Winning Kid program recognizes a young person with epilepsy as a leader in the community and puts them in a position to support others.
As the Winning Kid, Hannah's list of duties includes kicking-off the Twin Cities Metro Rise Above Seizures Walk, speaking at the Annual Shining Stars Celebration, throwing out the first pitch at a Minnesota Twins game, going on stage at the Rise Above Seizures Gala, and traveling to Washington D.C. to be in the Teens Speak Up! advocacy program and meet with her congressional representatives. The Winning Kid program empowers youth with epilepsy and gives them a platform to raise awareness and be an advocate for others.
Hannah has found a lot of great opportunities and connections through her involvement with EFMN youth programs like Shining Stars and Camp Oz, which she has attended for the last four years.
"The Shining Star events and Camp Oz have been such incredible experiences for her. She's built some incredible relationships and has found her independence. She often has said at these, she's just one of the kids," says her parents Chris and Sheila. "Hannah is a true individual, and we feel that her individuality has allowed her to flourish and makes her an excellent spokeswoman for kids who battle epilepsy."
As Hannah says herself, "Don't let anyone or anything stop you from achieving your dreams and goals."
Camps for youth with epilepsy
EFMN offers summer camp programs for youth of all abilities, with the security of trained medical staff.
Camp Programs