Classroom Kits are intended to spread awareness of epilepsy, reduce the stigma that comes with it, and educate staff and students about how to recognize and respond to someone having a seizure. These kits are free and include educational resources for teachers, parents, and students. Each kit has grade-specific instructions to make it easy for teachers to educate their class and lead a guided activity.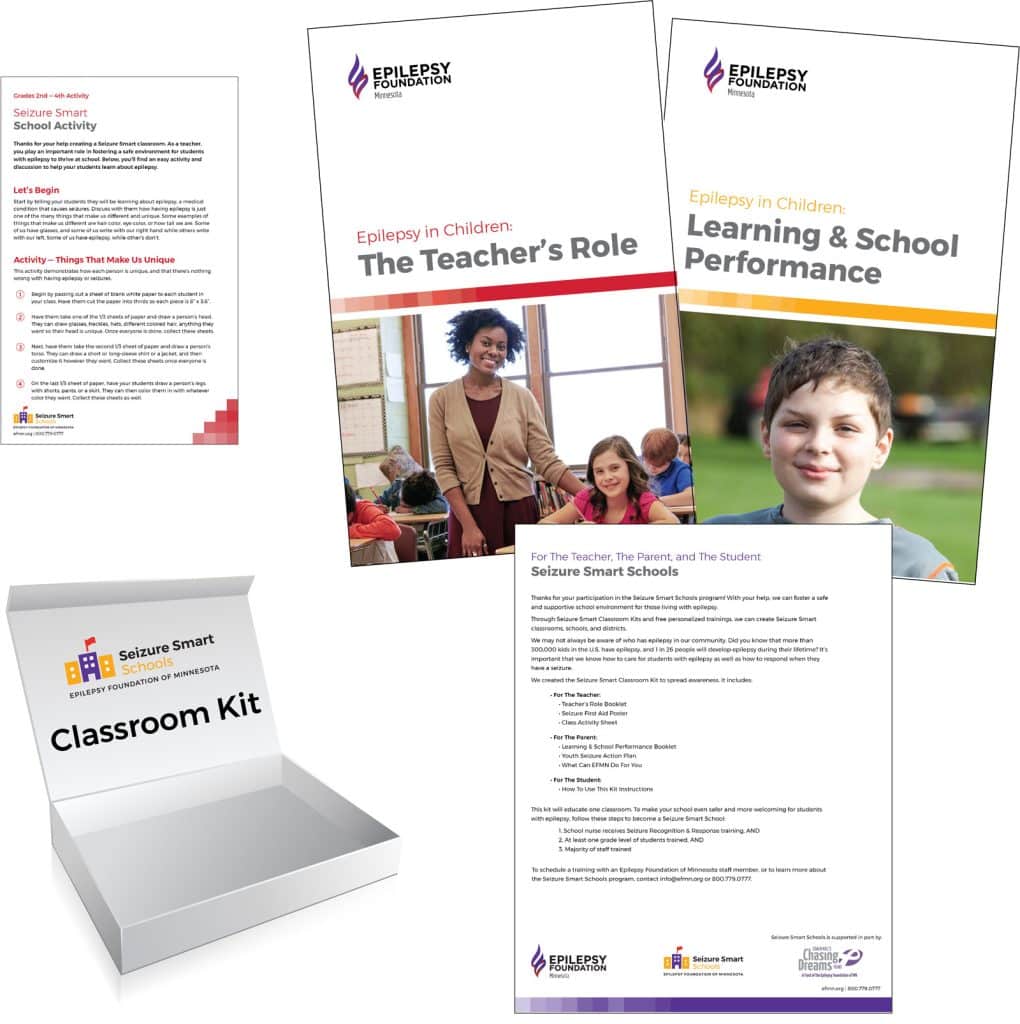 Seizure Smart Schools
The Seizure Smart Schools program involves in-person or online trainings with our staff for teachers, nurses, and students.
Seizure Smart Schools