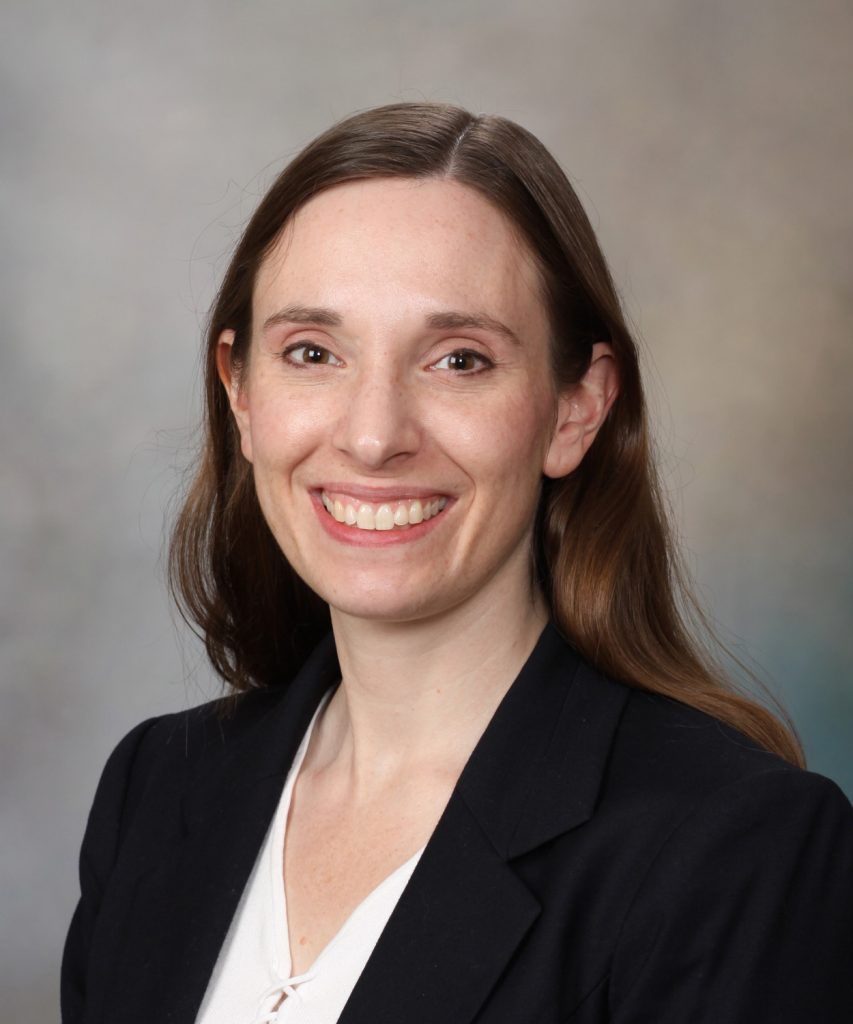 By: Dr. Katherine Nickels, MD, EFMN Professional Advisory Board Member
Medical care can be a challenge for many patients due to scheduling and transportation issues. This is especially the case for people living with epilepsy. Those who live in rural communities may travel long distances to receive specialty care, which can be dangerous during winter driving conditions. Furthermore, it is difficult to travel even short distances for many who have complex medical conditions or live in long-term medical facilities. Finally, many people with epilepsy are not able to have driving privileges, causing them to depend on others for transportation.    
Telemedicine, a patient visiting with their doctor from home, has been introduced as a way to receive high-quality specialty care without the need to travel. This option is not new. However, poor or no insurance reimbursement has made this option unavailable to most. During the current COVID-19 pandemic, many of us are being instructed to stay home, delay or reschedule many activities, and avoid unnecessary contact with others.  However, epilepsy care should not be delayed.
This has allowed us to be creative and practice care differently. Due to the need to social distance and changes in insurance coverage for telemedicine visits, there has been an explosive increase in its use. Most medical centers have used video-assisted visits to provide care to established patients. Some have used this format to see new patients as well.
Both patients and physicians may be concerned that epilepsy care provided via video-assisted appointments is not as helpful as face-to-face visits. After all, how can doctors do an exam if they aren't in the same room? How can they ensure health care information privacy? How can you be sure there is good communication if you aren't face-to-face? These are common questions.
Fortunately, telemedicine visits can be very effective, as long as the physician and patient prepare themselves. Here are some recommendations, provided by the Child Neurology Society (CNS) and the American Academy of Neurology (AAN):
Video-assisted visits are preferred over phone calls. 
Medical facilities use secure forms of communication.

Support staff should be available to ensure the visit is able to be successfully started. 
If the technology is not working, the visit should be changed to a phone call, rather than using non-secured forms of video technology. This will ensure the protection of medical information.

Prepare yourself for the visit.

Write down any questions or concerns you would like to discuss.
Bring your seizure diary or calendar.
Have your medications with you.
During the visit, the physician will perform a neurologic exam. This will require you to move about the room. It is helpful to perform the visit using a portable device. If possible, another person should be present during the visit to operate the camera. Ensure you have a private room and other household members understand they should not interrupt the appointment. Secure care for children, if necessary.
Check with your insurance company to find out if there will be any cost to you for the video visit.

Additional preparation for pediatric patients.

Obtain the child's height and weight before the appointment.
Bring a tape measure- your provider may ask you to measure your child's head circumference.
For infants, please bring a blanket so your provider can observe the baby's activity while lying on their tummy and back, also bring toys that make noise and are shiny to test the baby's hearing and vision.
For toddlers and children, bring crayons/pen/pencil and paper, as well as toys that make noise and are shiny. To test fine motor dexterity, it is also helpful to have small objects for the child to pick up, such as pieces of cereal.
What to expect during the visit
Introductions and discussing your history, as well as questions or concerns, will often be similar to what you experience during face-to-face visits. If the patient is a child, you may even find they are more willing to talk to the doctor over video than in the office.
Your doctor will perform a "virtual" neurologic examination. The CNS and AAN have provided recommendations for performing these exams. This requires some creativity and patient involvement, especially when examining children! While performing the neurologic examination via telemedicine is not ideal, a wealth of information can be gathered this way. 
Your provider will then discuss recommendations and proposed plan of care, similar to an office visit. If your provider has any concerns that they cannot adequately get the information necessary to provide excellent care to you or your family member, they will likely recommend a face-to-face visit.
Is there a role for telemedicine after the pandemic?
There are many advantages to telemedicine visits, even for those who live close to major epilepsy care centers. During the current pandemic, they have allowed patients to receive care from the safety of their homes. These visits can also be more efficient for scheduling. Through the initial consultation with the provider, you can plan future testing, and then the testing can be coordinated to be done over a shorter period of time. Finally, children and other patients who become anxious in the clinical setting can feel comfortable enough to participate more fully with the exam and the discussions. As a provider, I find this particularly helpful. 
Unfortunately, it is not clear whether or not this option will continue to be supported by medical institutions or insurance companies. Even if you already had successful telemedicine visits, you should continue to contact your insurance company to ensure continued coverage of future video-assisted visits. 
Throughout these challenging times, it is important to ensure continued care for your epilepsy, even if you can't get to the clinic. If you are unable to come for a face-to-face visit, please reach out to your epilepsy care team to determine whether a telemedicine visit is right for you. Your medical team wants to provide the best care possible to you! Even though this will take some adjustments, we will get through this together.
References
Evans DA, Benameur K, Busis NA. Telemedicine and COVID-19. American Academy of Neurology. 2020
Grefe A, Hsieh D, Joshi C, et al. Pediatric Neurological Examination via Telemedicine. Child Neurology Society. 2020