Olivia Devaraj's path to advocating for the epilepsy community started before she attended the 2019 Epilepsy Advocacy Day at the Capitol. It even started before she officially reached out to the Epilepsy Foundation of Minnesota (EFMN). As a 7th grader, Olivia heard about an art therapy program that helped people with seizures channel their stress; she made a documentary about the group. Later, she learned the group was hosted by EFMN.
Olivia was diagnosed with epilepsy at 18 months old. Growing up, she couldn't ride a bike or swim without being supervised by her parents, and struggled with different medications that had varying degrees of effectiveness and side effects. Even now, as a 17-year-old, she continues to face similar challenges.
"I wake up and take multiple pills every day and then end my day with the same process. Because of this, I feel sometimes I may not even know what my true personality is based off all the possible side effects that can come from my medications," says Olivia.
Since becoming more involved with the foundation Olivia has participated in the art program she profiled and attended Camp Oz two years in a row. She's found the community and support she was looking for.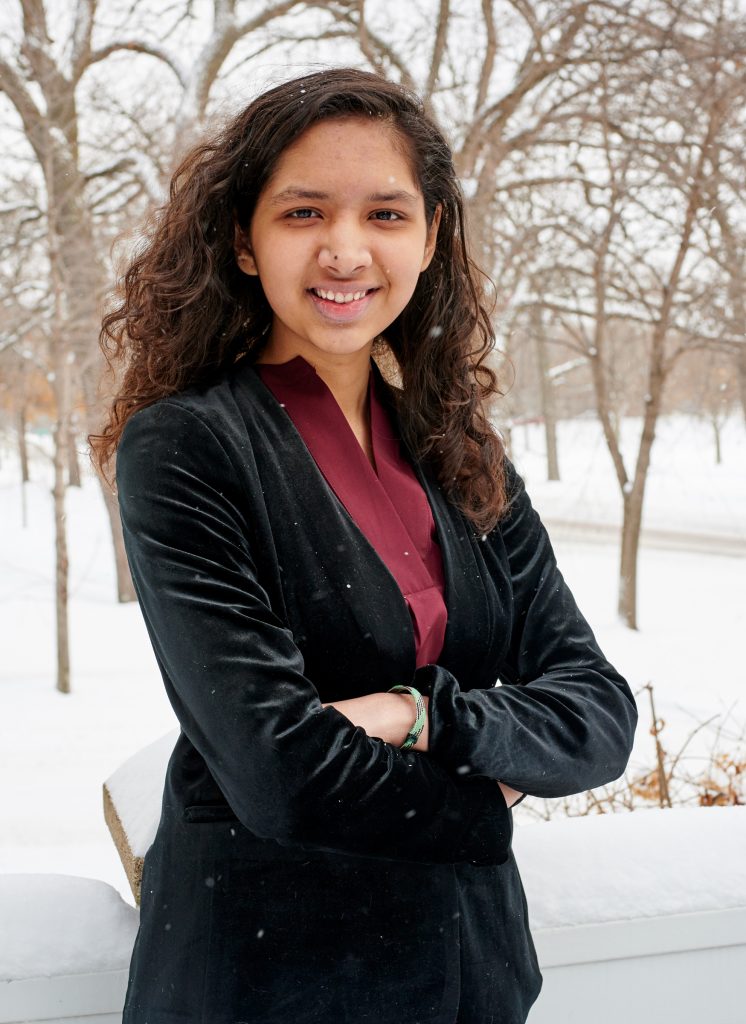 "I definitely feel like the most powerful and impactful program that I've taken advantage of is Camp Oz. The power and encouragement you get from being with people similar to you creates a connection and bond over a week that's intense. It's a great place to learn more about yourself and others at the same time," says Olivia.
Last year was the first time Olivia attended EFMN's annual Epilepsy Advocacy Day at the Capitol when she went with her dad, and EFMN Board Member, Mark.
Together, they spoke with their legislators about how epilepsy affects those who live with it and the concerns of parents and caretakers. It was their chance to talk about their personal experiences with epilepsy, as well as the EFMN proposed Seizure Smart Schools legislation.
"It really reminded me that this community needs a voice and it needs as many people speaking out as possible. I was just happy to help out, and it felt extremely empowering to sit down and be listened to," says Olivia.
Olivia's advice to first-time advocates is simple, be honest with yourself and others. She doesn't want others to feel stressed and says what's most important is having a drive and being someone who cares.
"There's so much going on in our world now and while you can see collective groups of students walking out of school or hashtags going viral, I feel like there's nothing more important than being able to sit down with someone and look them in the eye when you share a message that you care about and use your heart and emotions to make sure you're heard," says Olivia.