In the fall of 2017, Epilepsy Foundation of Minnesota (EFMN) staff and board of directors gathered in a conference room at the Amherst H. Wilder Foundation. Together, they put the finishing touches on a comprehensive 2018-2020 strategic plan which included a foundational pillar of connecting with more communities. Two years later, a new group of dedicated individuals – representing the diverse communities of Minnesota – came together in the same space to kick off a multi-year diversity, equity, and inclusion effort to change the way we engage with the people we serve.
This effort symbolizes who we are, and who we strive to be. As an organization which values measurable impact, we've been empowered with a new direction that pushes us to serve more individuals, strengthen our presence in the communities we serve, and create, expand, and deliver innovative programming.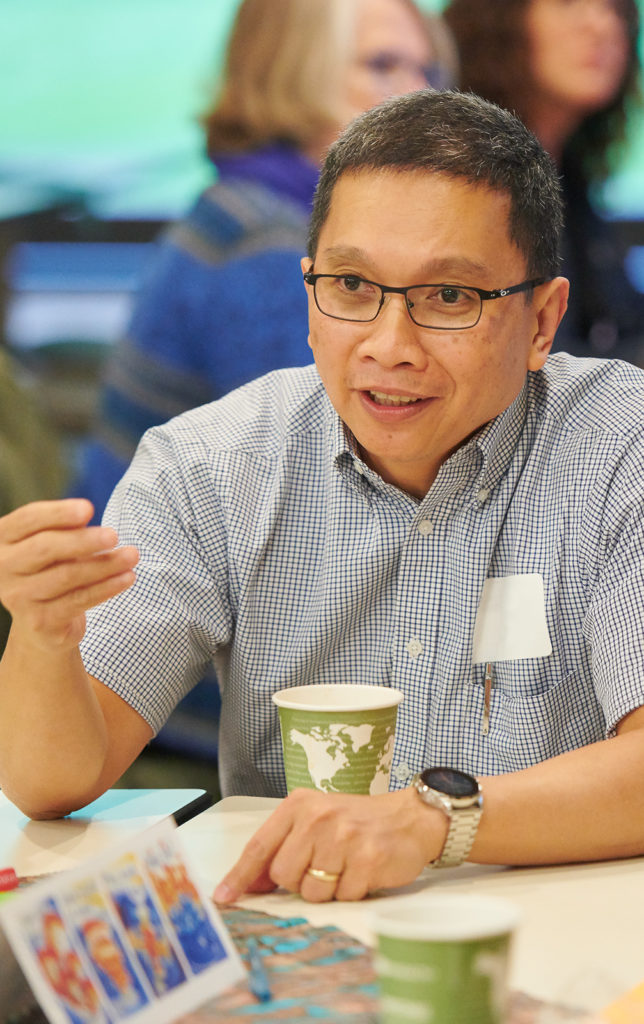 "We know that epilepsy affects people of all ages, socioeconomic status, and racial backgrounds. As an organization committed to providing support, connection, and education to those impacted by epilepsy, it's our responsibility to ensure that our services and programs are accessible to the communities we serve, and that we have a strong connection with those communities," says Heidi Fisher, EFMN Executive Director.
Priority communities we've identified include communities of color, Native communities, rural communities, complex and rare epilepsy populations, populations experiencing emotional and behavioral health conditions, and communities marginalized through social, economic, and political barriers. This multi-year effort includes a comprehensive review of our programmatic work and development of networks and plans to support our future diversity, equity, and inclusion work. Core to this work is a review and modification of our data collection to help us better understand and serve the epilepsy community.
Program Director Nikki Baker was one of several EFMN staff members who participated in the recent community gathering.
"This fall's gathering was an opportunity for us to learn how we can better serve communities of color. Often the best thing an organization can do is go into the community and listen. This gathering allowed us to listen to representatives of the African American, Hmong, Latinx, Somali, and Oromo communities, and provided us with a framework of how to engage with all our priority communities," says Nikki.