Welcome to 2023 Camp Oz! After planning for well over 6 months we are so excited to have all of our campers here for the 40th anniversary of the Epilepsy Foundation of Minnesota's Camp Oz. As part of the Sunday recap, I want to share some key stats for the year.
88 Campers in 12 Cabins
42 Returning and 46 Brand New Campers
Campers from Minnesota, Wisconsin, North Dakota, South Dakota, Missouri, Montana, Texas and Maryland
2 Medical Directors, 14 Camp Nurses, 3 Mental Health Providers and 4 Pharmacists
50 YMCA Camp St. Croix Staff
15-18 Daily Volunteers
Check-in went really smoothly and campers quickly got down to business meeting their cabinmates and learning about the ins and outs of Camp Oz. We talked about the YMCA core values of honesty, caring, responsibility, and respect and even learned a new vocab word: "bendo," short for bendover to pick up litter. Each cabin is now actively participating in a competition to pick up the most bendo's throughout the week with a big prize at the end. Pretty clever way to make sure camp stays clean right?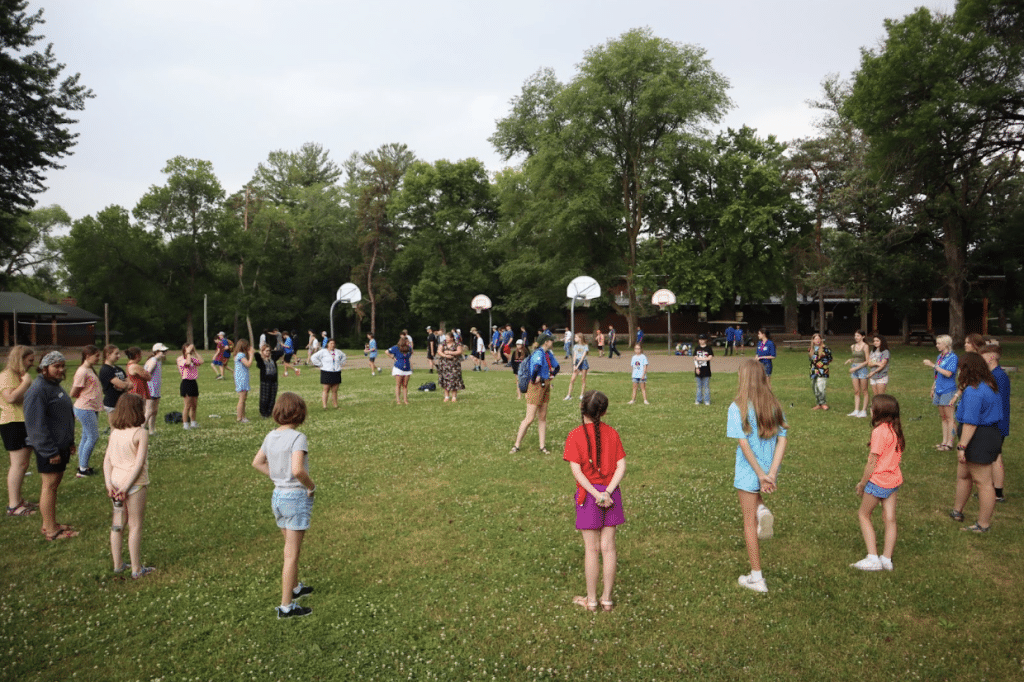 After laying down these important ground rules, plenty of get-to-know-you games were played to break the ice and get the kids smiling. Even some afternoon downpours couldn't dampen the high spirits and lots of kids wanted to stay out in the rain for as long as possible. We can already tell this is going to be an amazingly adventurous group!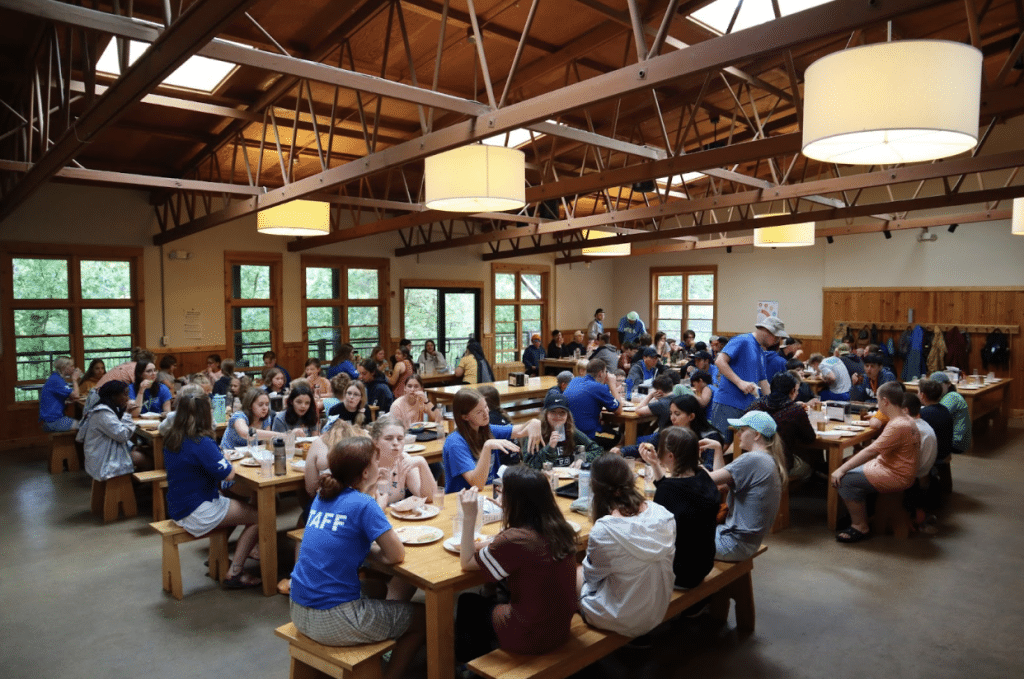 A tasty spaghetti dinner was followed by the opening campfire where all of the YMCA counselors performed skits and introduced themselves to the campers. Silliness and giggles were the common themes and helped to reinforce that Camp Oz is all about fun, trying new things, and not taking ourselves too seriously.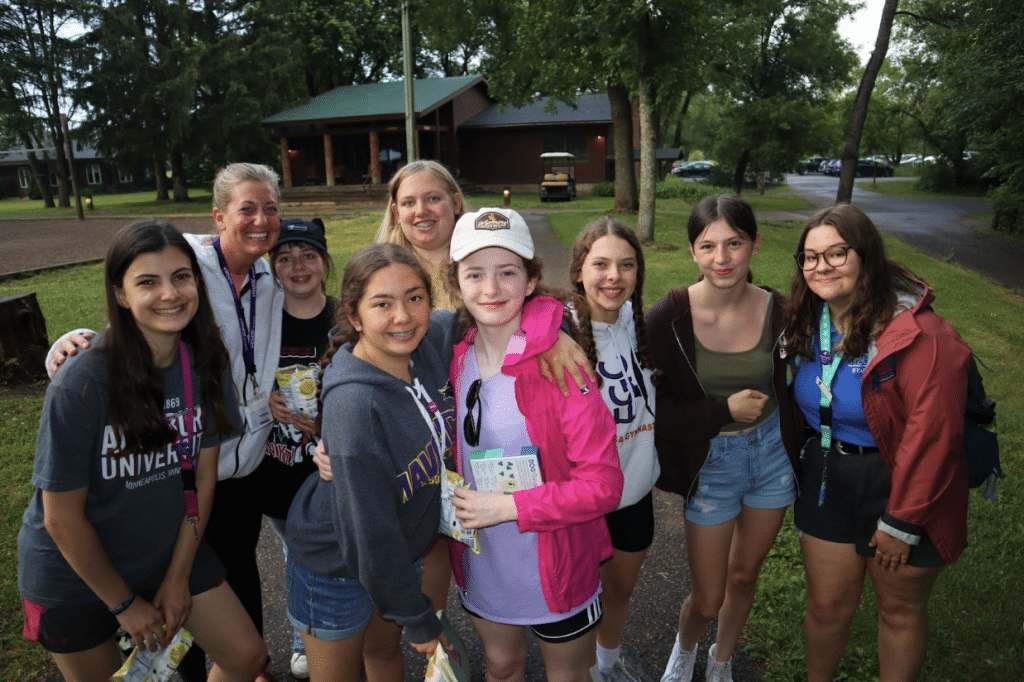 We headed off to bed early to make sure we could get a good night's sleep before all of the amazing activities we have scheduled for tomorrow. The forecast shows that the rain is all behind us now with clear sunny skies ahead so perfect weather for a full day of horses, swimming, outdoor cooking, climbing, and more. We can't wait to see the campers dive head-first together into these awesome camp traditions and make some unforgettable memories.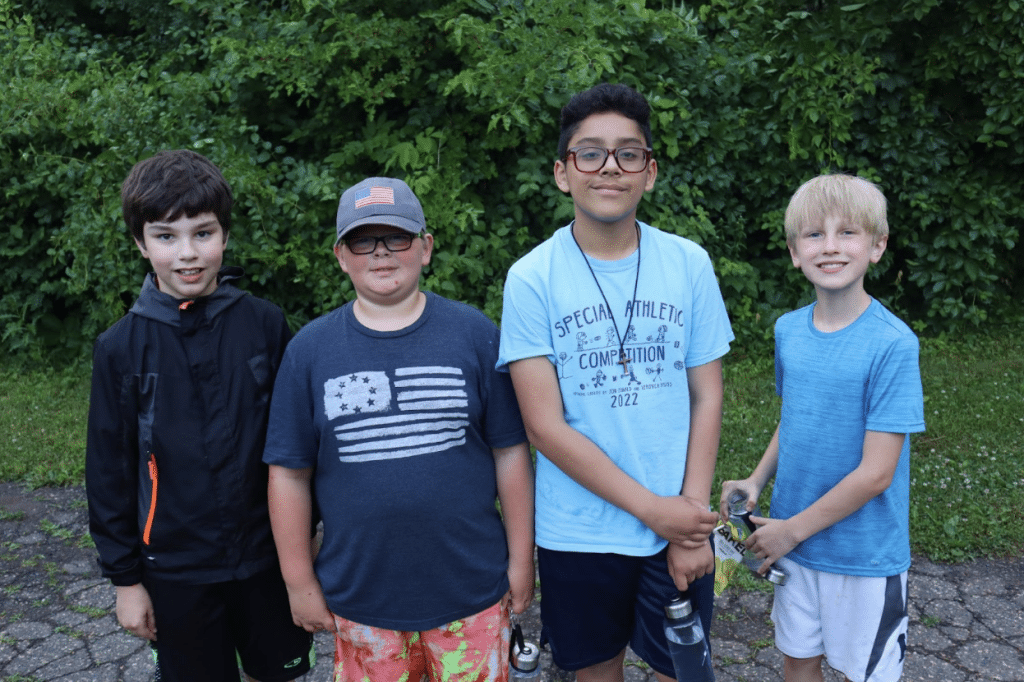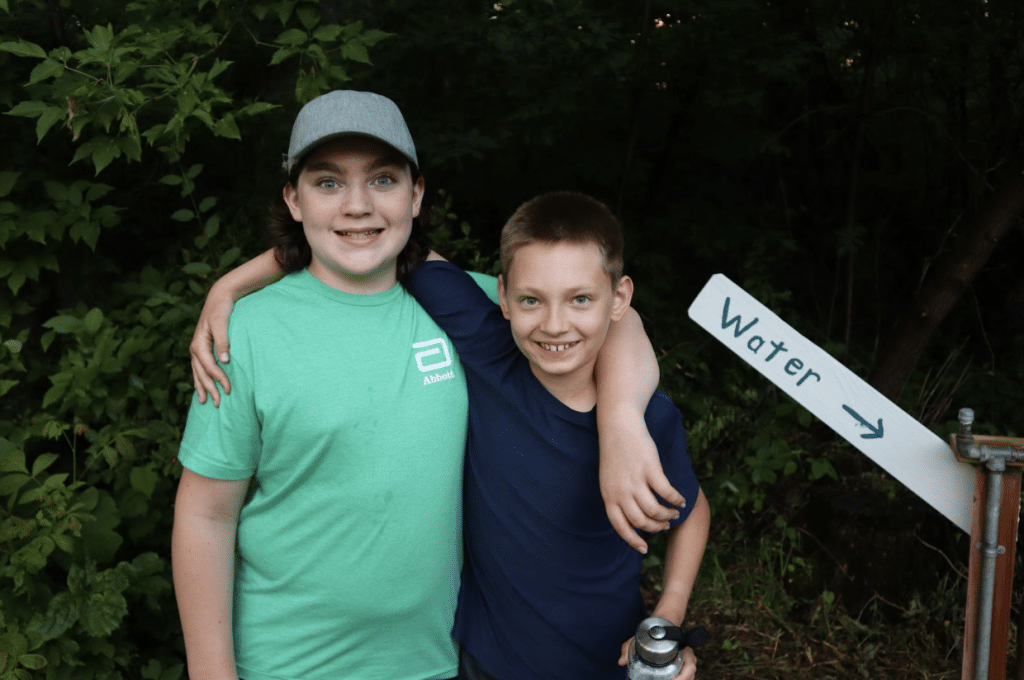 Everything is going spectacularly and that is a wrap on Sunday, Day 1 of Camp Oz.
Talk to you tomorrow!
Erik
Assistant Camp Oz Director
---
Thank you to Mayo Clinic for sponsoring Camp Oz!