After three days of mixing ingredients, slicing clay, and drawing pictures, Day Four of Family Camp kicked off with a back to basics, all-natural seed planting activity. While first decorating the pots with markers and stickers, campers jumped at the chance to share how they try to protect the earth by picking up litter, taking care of plants, and growing a garden.
As one camper said, "we would not be alive without nature" and the entire group took the utmost care in giving their plants the best chance to survive and thrive in the world. Although our tomatoes and zinnias will take a couple of months to harvest or flower, each camper was very excited to watch their plants grow and carefully add them to their backyard gardens. A greater gang of green thumbs would be hard to find!
Unfortunately for Nature Trivia, Scratch Art commanded all of the camper's attention during the activity breakout sessions. What do you get when you combine a special but blank, black sheet of paper with a wood-tipped pencil? A beautiful rainbow of artwork!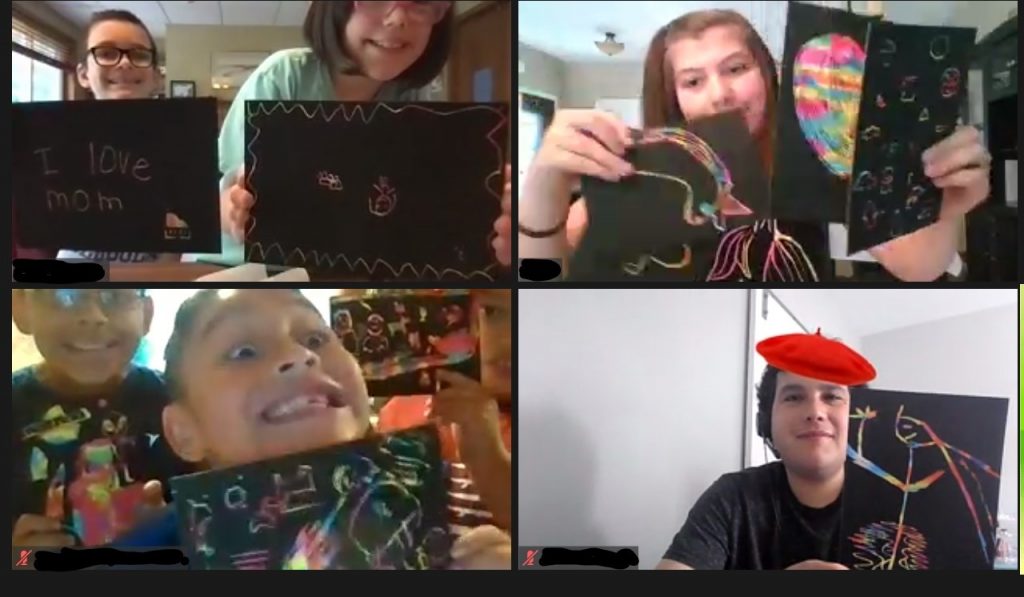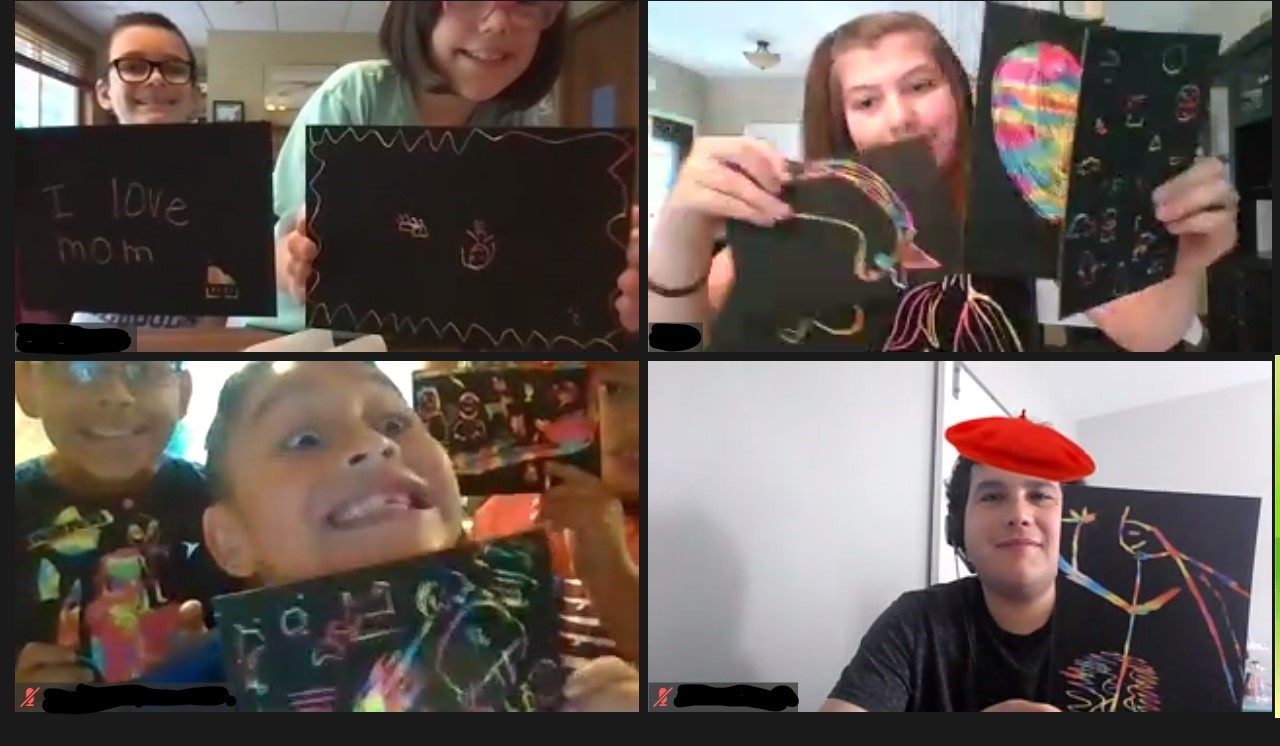 Although the group bonded together over the itching desire to simply scratch off all of the black layer to reveal the colors underneath, the temptation was resisted to great effect. There were freehanded designs, symbols, animals traced with stencils, and even an alien attack! Oh my!
Sadly tomorrow is our last day of Family Camp but it won't pass us by without first transforming a t-shirt, writing to loved ones, and shouting out clues and guesses. Bye for now!
Things we loved hearing:
"Our garden lettuce is good! It's why I like lettuce now."
"This dirt looks like fudge!"
"We don't have to read them a bedtime story but we'll tuck them in"