The Edelbrock's became part of the epilepsy community in 2015 when at 18 months old, Marcaylin started having focal seizures. Unable to get her seizures under control, often causing Marcaylin to stop breathing, she passed away from Sudden Unexpected Death in Epilepsy (SUDEP) in 2018.
"We want people to know she was here, and she mattered. She should still be here. She should be seven years old now and going into second grade. It is unacceptable that modern medicine is not able to stop one fifty-pound 4-year-old from having seizures. Marcaylin was important. She made friends everywhere we went and lit up the room with her smile. She was beautiful and bubbly, loving and happy. She touched the lives of everyone fortunate enough to know her," says her parents Fawn and Craig.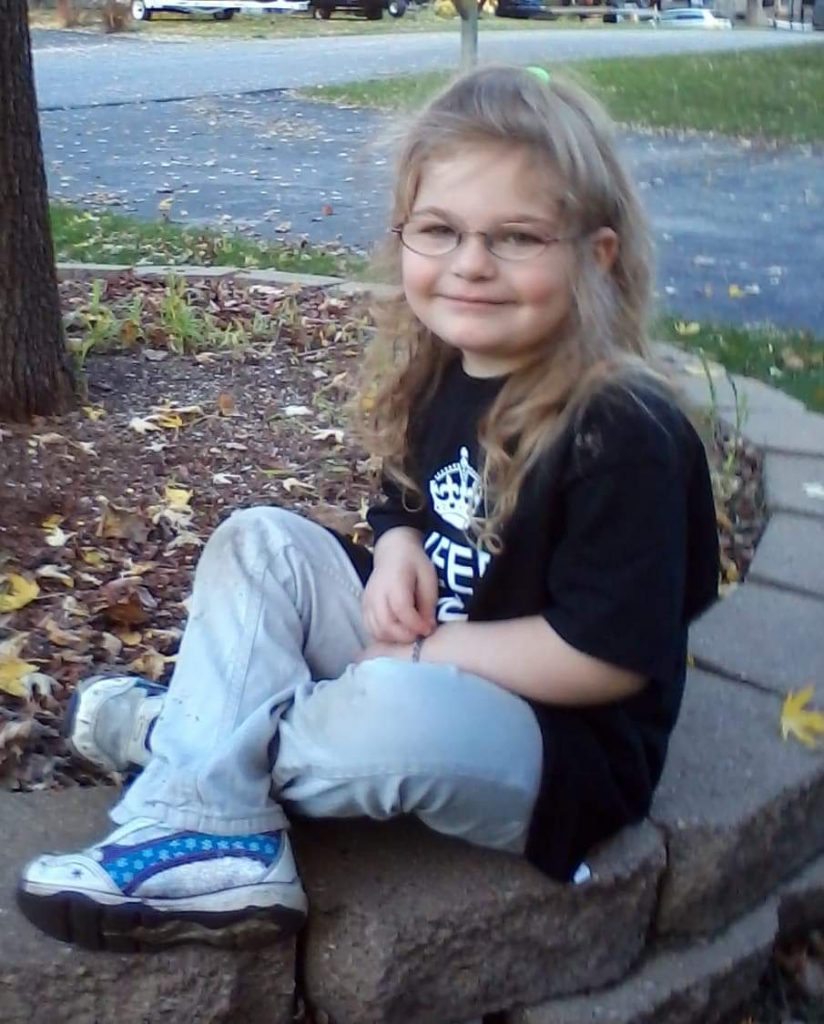 The medical journey was hard, but adjusting to life without hearing their daughter giggle or run down the hallway with her baby dolls was harder. For Carys, Marcaylin's older sister, it meant no more storytimes where she'd read to her little sister.
Finding support, purpose, and acceptance became a need for Fawn, Craig, and Carys.
"The local Connect Group made us feel quite welcome when we joined. After we lost Marcaylin, the Connect Group was supportive and welcomed us warmly. They let us know we were still part of the group going forward. Being accepted, even though my family is different, is priceless." says Fawn.
For Carys, it was becoming part of a group made up of youth with epilepsy and their siblings.
"Carys likes the Kid's Crew because she knows there are other kids out there with epilepsy, not just her sister. She likes doing fundraising to help other kids with epilepsy and knowing she's not alone. It makes her feel better that she's helping."
For the whole family, the annual Walk became a time and place to create a team in Marcaylin's memory and do something she'd love – help others.
"The first year, over 70 people showed up to support our family and our girl. We previously had not been able to fundraise or participate in awareness events because of how bad her seizures were. Now that she's gone, it's all we have left. It's our way to remember and honor our girl. She loved helping others, and that's what the Epilepsy Foundation does."
Yet, there remains the pain of losing a daughter and sister too soon. Of trying to make sure she was taken care of, but not getting the information needed to do so.
"Advocate, Advocate, Advocate. Don't ever be afraid to speak up on behalf of your child. Don't only rely on the doctors for information. Use multiple sources, including other people with epilepsy or loved ones with epilepsy. Our doctors did not give us full information on SUDEP, even as we requested it. We were not aware of the true risk our daughter was facing until it was too late."
The Edelbrock's share the hard truths of SUDEP so others can learn from them, and because of it Marcaylin remains an important member of the epilepsy community. A purple pumpkin Fawn decorated in Marcaylin's memory remains at the front desk of our Saint Paul office. She continues to be present and change lives.
"The impact our girl made on our lives is felt every day. Her giggle is remembered, her hugs never forgotten, and we continue to try and make sure she is proud of us when we finally get to hold her again."