We had some great kids and families from around the state, and even Wisconsin, sign in for the first day of EFMN's 2021 Virtual Family Camp! Every kid was extremely excited to start digging through their Camp in a Box and finally find out what they were going to make with all of the supplies that they received. First up was a visit from The Works Museum to help guide our campers through a Glow-in-the-Dark Slime recipe. Does anyone know what the word viscosity means? Here's a hint: honey has a higher viscosity than water. Viscosity measures how thick a substance is so our campers needed to decide just how thick they wanted their slime to be before carefully pouring in their ingredients. Little did we know that the slime recipe also called for a heaping portion of patience as it needs to set and rest until dinnertime before we can play with it!
Next up came our activity breakout options with two great choices of artistic collage building or a get to know you scavenger hunt. The collage group pulled out a whole art room's worth of materials from their boxes to design beautiful masterpieces. Kindness and love must have been in the air as hearts were the shape of choice, with really cool patterns or pictures filling them out. While one group enjoyed creating, the other group ran around the house to bring back their favorite items, toys, and more to share with each other based on certain prompts. It was a great way to learn more about each camper and a lot of shared interests were discovered. Even though the activities were in separate breakout rooms, we have a camp filled with avid readers as books turned out to be a favorite discussion point in both rooms.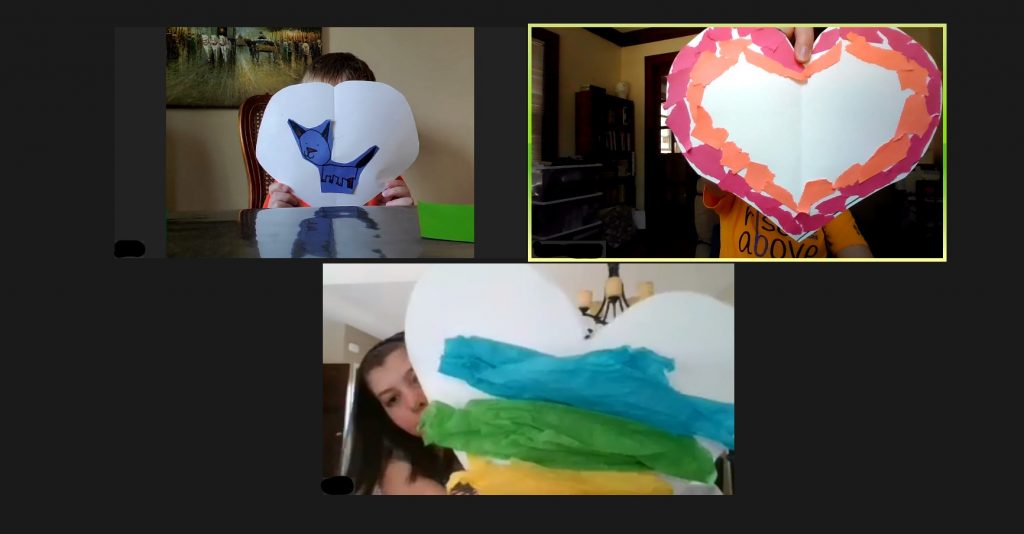 We can't wait to continue to find more connections throughout the week as we create, construct, and have an awesome camp experience. We'll see you again tomorrow!
Things we loved hearing:
"My sister is more of a slime gal."
"I'm really happy that I got to participate and make friends at the same time."
"Thank you for doing this camp for kids with epilepsy like me."