The last day of Camp Oz didn't slow down enthusiasm and campers were fired up and ready to jump into another set of varied, tough to choose their favorite, activities. To kick off the morning the art group pulled out a rainbow of construction paper options from their Camp Boxes and got to work creating some truly beautiful collages. Tiny pieces of paper and bits of magazines were carefully crafted into names, animals, flowers and beautiful messages.
The nature campers brainstormed a lot of great ways they could help protect the planet during Nature Stewardship. If you thought recycling was high on the camper's list of ideas before, it rocketed towards the top after they learned a glass bottle might take a million years to decompose in the wild. Without a doubt the highlight of this session was decorating pots and planting a tomato seed and a zinnia flower seed. There was a lot of excitement about continuing to water and care for this living, growing keepsake to remember their time with Camp Oz.
Unlike previous days, the final block of breakout activities all had a definite common theme of artistic creativity and campers chose whether they expressed their artsy sides through puppetry performances, music, or good old fashioned camp crafts. The puppet crew took a tour around the world to see how almost every culture has a form of puppetry that they use for expression. A big highlight was watching some master performances of Chinese hand and shadow puppets. Then it was construction time so make sure to ask your campers to put on their own show for you with the puppet they got to decorate!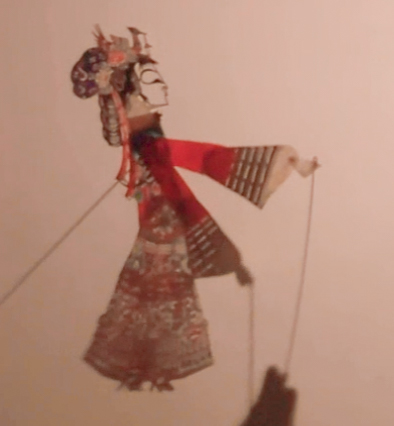 Music Connections welcomed volunteer Music Therapist Parry who led her campers through a symphony of musical creations. Zoom's mute feature came in handy for the singalong portion as campers could sing all the hits together as loud as they wanted without embarrassment. We definitely saw some serious belting out on the solos! Homemade maracas and drumming on laps or desks were the other instruments of the day as campers were shown how music can be used for relaxation, for making friends and for feeling good about yourself.
Our camp crafters definitely had their work cut out for them learning how to lanyard and finger knit over Zoom, but positive attitudes and some serious persistence shined through. The crafters then slowed things down and practiced a little gratitude by decorating their own pre-stamped postcards, writing a thoughtful message and sending it off to a loved one. Perhaps a lucky reader out there will be getting a personalized postcard in the mail sometime soon.
The amount of activities packed into each day made this week of virtual Camp Oz go by way too fast! Thinking back to Monday as the campers were signing in for the first time you could tell there was some hesitation with fully participating or volunteering to share with the group. But now on Friday seeing the kids interact with each other, laugh, and jump at the chance to talk, these campers are almost unrecognizable from that same bunch on Monday.
When we first started to design our virtual Oz, we desperately tried to think of ways to replicate the relationship building that takes place so naturally at in-person Camp Oz. Making connections through Zoom is definitely not ideal but I'm so proud of how our campers dove into each activity, supported one another, teamed up against the leaders, made each other laugh, and created memories that will last beyond this summer. 2021 virtual Camp Oz was a massive success solely because of the great kids who participated.
Things We Loved Hearing:
"The thing I'd share about Camp Oz is that it's the happiest camp there is."
"You can end up with more dirt in your cup and less dirt everywhere else."
"My favorite thing about camp was going here all together."