With our camper meteorologists reporting in mostly sunny skies from around the state, Day Two of Camp Oz was even better as the kids started to get more comfortable with their fellow campers and our virtual setup. Animal Bonanza or Mindfulness Art proved to be a tough first choice as we had a nearly even split of campers choosing either one. During Animal Bonanza, everyone made a new origami fox friend, tested their animal guessing skills, and took a field trip to the San Diego Zoo to visit penguins, elephants, safari animals, and more. Mindfulness Art was a chance to relax with a breathing stick and the meditative circular art form of mandalas.
If the choice between Art and Nature for the first session was tough, Tuesday's activity breakout choices were even harder as campers had to choose whether they were most interested in an animal, a planet, or a construction project. Do you know what galumphing means? Any guesses?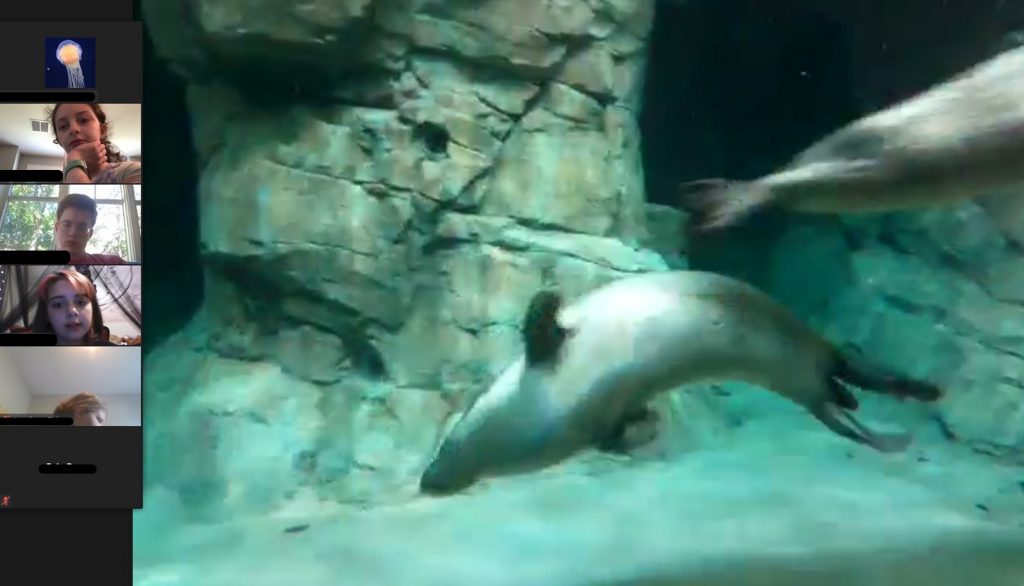 Well our campers who visited the Maritime Aquarium and watched Harbor Seals whiz by do now. Galumphing describes the way that a seal belly flops to move around on land and is definitely an important skill for baby seals because they don't know how to swim when they are born.
Next up are the brave astronauts who traveled to Mars to study the planet's moons and pick the best one for a Martian human base. After taking on a role as a geologist, navigational or atmosphere condition specialist, or rover technician, the campers worked together to avert disaster and picked the moon Phobos for their human base on Mars. The Challenger Center Flight Director immediately told us that the Camp Oz group was one of his best virtual groups he's ever "taken" to Mars!
Last but not least our building crew got to dig deep into their Camp in a Box to finally pull out those tantalizing bags of mini marshmallows and put their engineering brains to use as they built some amazing toothpick and spaghetti noodle structures. Some marshmallows might have ended up in mouths rather than buildings… but we won't tell!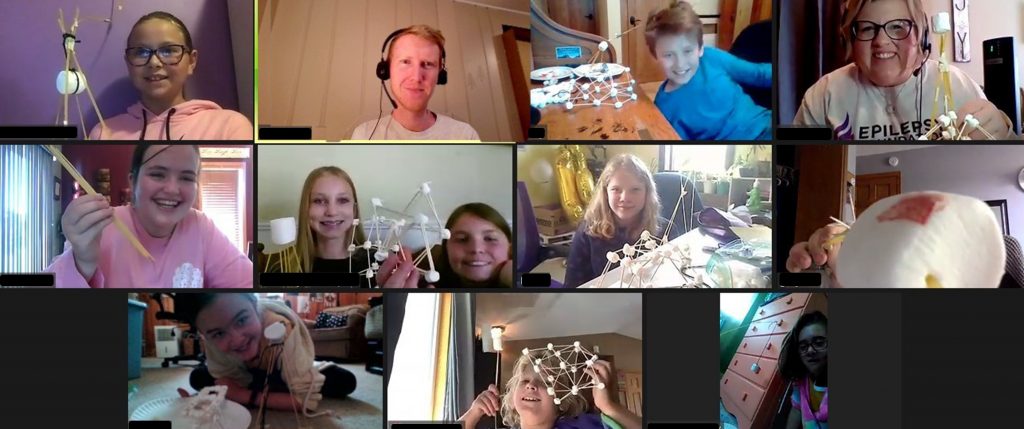 Tomorrow we've got robots. We've got wolf puppies. We've got mad scientist projects. Check back again for all of the awesome highlights.
Things We Loved Hearing:
"My marshmallow person isn't very stable!"
"Mom, we're about to blast off into space!"
"It was very cool that seals can hold their breath for 30 minutes. I can only do it for 17 seconds."