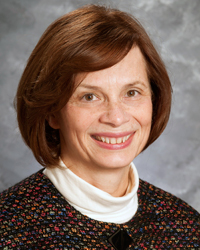 By: Patricia Penovich, MD, EFMN Professional Advisory Board Member
There are robust research and clinical trials now ongoing to improve the treatment of epileptic seizures. It has been some time since this column addressed new anti-seizure medications (ASM), so this report reviews five new agents approved between 2018 and 2020 for daily treatment of epilepsy. A future column will describe rescue and emergency medications.
This topic is discussed in some detail and is long and somewhat complicated. The EFMN Professional Advisory Board (PAB) encourages everyone to discuss this with their provider for further details and individual questions. Two summary tables are included that outline each medication and its practical use. References are available on request.
Four of these new agents were developed for specific epilepsy syndromes and one for partial or focal onset seizures. All of these pharmaceutical agents were tested in controlled trials with patients meeting specific criteria and who had uncontrolled seizures despite other ASM therapy. All the trials were designed to have a group of patients who were on placebo treatment ("sugar pill") as a control (the patient and the physician were unaware what treatment they were getting, i.e. a blinded trial). After the controlled trial all patients were able to receive the known active treatment.
| | | | | | | |
| --- | --- | --- | --- | --- | --- | --- |
| Generic Name | Brand Name | Indication | Age Approved | How Used | Prior Authorization | Patient Assistance |
| Evrolimus | Affinitor | TSC | 2 y/o and Older | Add On | Yes | Yes |
| Stirpentol | Diacomit | Dravet | 2 y/o and Older | Add On | Yes | Yes |
| Fenfluramine | Fintepla | Dravet | 2 y/o and Older | Add On | Yes | Yes |
| Cannabadiol | Epidiolex | LGS, Dravet, TSC | 1 y/o and Older | Add On | Yes | Yes |
| Cenobamate | Xcopri | Partial Onset | 18 y/o and Older | Mono or Add On | Yes | Yes |
Table 1: New Anti-Seizure Medications
EVROLIMUS (Brand name Affinitor, by Novartis) was approved in April 2018 for patients with partial seizures due to tuberous sclerosis complex (TSC). It is also used to treat the subependymal giant astrocytomas (SEGA) seen in some TSC patients. Its mechanism of action is within the cell in the MTOR pathway. Its action works against uncontrolled cell growth which produces abnormal clumps of cells (the tubers and the SEGA) as well as the abnormal development of axons and dendrites which results in seizures. Its mechanism of action is also used to treat many types of cancers as well.
In the EXIST study of TSC related seizures, the seizures were reduced by 40% in the high dose group and 29% in the low dose group and 15% in the placebo group over 12 weeks. The patients had between 5-10 seizures per week prior to treatment. Additional benefit was seen with an improvement in the facial skin lesions in 26% of the patients.
The most prominent side effect was mouth ulcers which are treated with topical or swish-and-swallow steroids. Other side effects were diarrhea, vomiting, fever, and cough. Allergic reactions are possible with rash or hives as well as angioedema, a swelling under the skin often in the face, tongue, throat, but also in abdomen or limbs.
Changes may be seen in blood tests for kidney or liver function, glucose, and cholesterol. It should not be used in pregnancy and it may also have effects on sperm function. Monitoring blood tests for kidney and liver function, cholesterol, glucose and complete blood counts is recommended.
It is important that people on evrolimus should not be vaccinated with attenuated live virus vaccines. These include measle-mumps-rubella (MMR), varicella (chickenpox), zoster (shingles), rotavirus, and intranasal influenza vaccines. Other health care providers should be made aware of this issue.
Evrolimus is an oral drug taken as a tablet or a suspension which is mixed in water immediately at the time of dosing (Affinitor Disperz). Missed doses can be taken up to 6 hours late but doses should not be doubled up on to "make up" a missed dose.
STIRPENTOL (Brand name Diacomit, by Biocodex) was FDA approved in August 2018 for patients with seizures due to Dravet Syndrome or severe myoclonic epilepsy of infancy. It has been approved and used in Europe since 2001 and had been in Canada for several years prior to that. Although this genetic syndrome is hallmarked by the onset of seizures occurring with fevers and heat at about 6 months of age, it persists into adulthood. Stirpentol's mechanism of action is thought to be at the GABA-A receptor, an inhibitory system within the brain.
There were two studies that required patients be taking valproate and clobazam at the same time. Only generalized tonic clonic seizures (GTC) and tonic seizure were assessed for the evaluation of effectiveness, since other seizure types can be difficult to recognize.
The responder rate (patients who had a 50% decrease from the baseline) was 69% compared to the placebo group's rate which was less than 10%. Some patients were free of GTC and/or tonic seizures during the eight-week maintenance period: 43% in study 1 and 25% of patients in study 2.
The side effect which was most common in the studies was sleepiness, seen in 67%. This is thought to be due in part to increased clobazam levels that occur when stirpentol inhibits liver metabolism of clobazam causing the clobazam levels to go up. The increase in the clobazam levels may also account for reported side effects of increased saliva, imbalance, low body tone, and slurred or dysarthric speech. Other side effects were decreased appetite and weight loss. Agitation and aggression were seen in some patients.
It is suggested that reducing valproate doses may improve the appetite and weight concerns. Monitoring complete blood count and platelets is recommended prior to treatment and every six months thereafter. Patients with a metabolic condition of phenylketonuria should not use the suspension form since it contains phenylalanine.
FENFLURAMINE (Brand name Fintepla, by Zogenix) is approved for patients with Dravet Syndrome who are age two or older who are or are not on stirpentol. In the distant past, this drug was used as an appetite suppressant and weight loss drug at much higher doses. It was removed from the market in 1997 due to its association with heart valve defects. Its unique mechanism of action is thought to be through increasing brain serotonin concentrations at the serotonin receptor.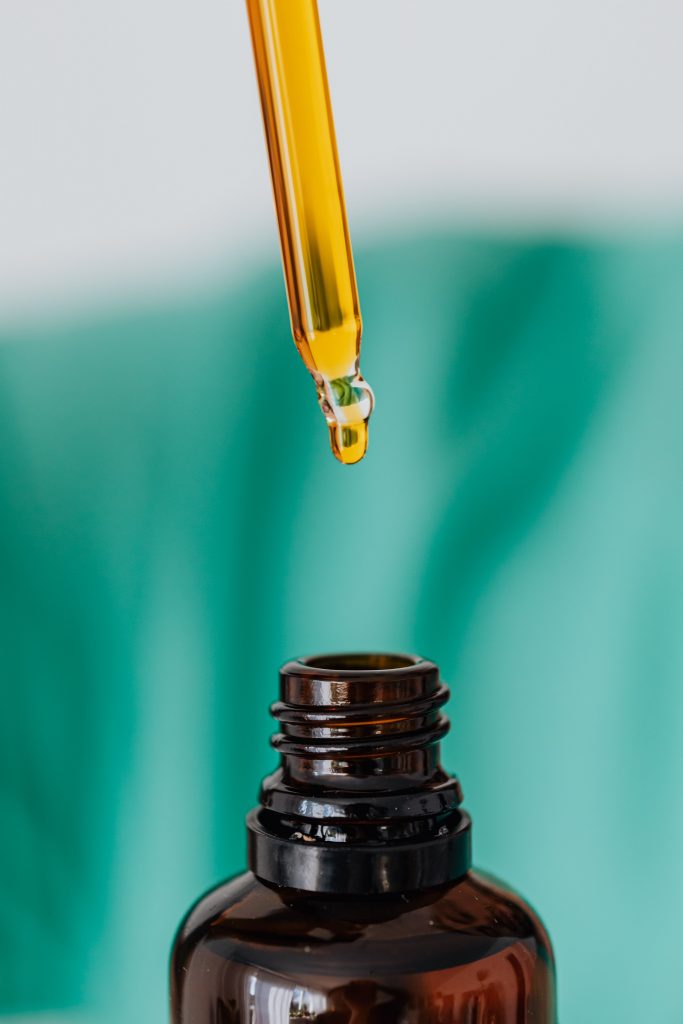 Two studies evaluated patients between 2-18 years of age. The first study excluded patients who were on stirpentol or cannabidiol. There was a low and a high dose group. Seizures were reduced over placebo by 23% and 56% respectively.
The second study used an intermediate dose and included patients on stirpentol; it showed a reduction over baseline of 51% after subtracting the placebo response. Rescue medications were used less often and cognition was improved in 33% of patients.  Additional assessment showed that there were long periods of seizure free days ranging 3-105 days, an increase over the baseline of 1-40 days. The long-term extension study showed that seizure reduction over baseline reached 67%.
Because of the previous history for heart valve complications with this drug, echocardiograms were carefully followed throughout the controlled and long-term extension studies up to three years and compared to baseline. There have been no cardiac valve problems noted. Because of the importance of this potential problem, there is a drug safety program, REMs program, required in which baseline and periodic cardiac monitoring is submitted to a registry.
Other side effects were decreased appetite with minimal wight loss, fatigue, diarrhea, and fever.
This medication is a cherry flavored gluten free syrup with a concentration of 2.2 ng/ml. It is a schedule 4 drug, meaning it has a low abuse and low dependence risk profile. Food does not change the absorption.
CANNABADIOL (CBD) (Brand name Epidiolex, by Greenwich Biosciences) was approved in June 2018 for seizures associated with Lennox Gastout Syndrome, LGS. The indication has been extended to Dravet Syndrome and seizures associated with TSC (tuberous sclerosis complex) in patients one year of age or older. The mechanism by which it works to control seizures in the brain is not completely understood since there are multiple effects of CBD in the brain.
This pharmaceutical CBD is extracted from marijuana plants which are organically grown without pesticides or herbicides in very controlled conditions. It is important to understand that this product is reliably present in the same form and concentration from batch to batch. Thus, it is different from products available in dispensaries which have been found to be labelled incorrectly 83% of the time when analyzed, and frequently has minimal CBD in it.
None of these artisanal products have been tested in trials. There is no THC, tetrahydrocannabinol, in the product and there is not a psychoactive "high" with the CBD use. It is no longer a scheduled drug.
In LGS trials the reduction in total seizures from baseline was 40% during a maintenance period at a dose of 20 mg/kg/day. The long-term open trial exposure lasted up to 3 years for some patient and showed a maintained reduction in drop seizures over baseline between 74-85%. Seizure reduction was seen as early as day 8 in the titration.
In Dravet patients at 20 mg/kg/day the reduction in GTC was 39% compared to placebo response of 13%. In TSC the seizures were reduced by almost 50% compared to the placebo response of 24%.
The most common side effects seen were sleepiness, decreased appetite, diarrhea, vomiting, and fever. Elevations of liver enzymes which were particularly noted when valproate was one of the comedications. Marked somnolence was seen when clobazam was a comedication. This is due to an interaction with liver metabolism resulting in a marked increase in the desmethylclobazam metabolite of clobazam. It is recommended that clobazam doses be decreased by as much as 50% at the start of CBD dosing.
It is a liquid formulated at 100 mg/ml and can be taken orally or by gastric tube. The liquid is in a bottle with a reusable stopper that fits to a provided syringe in the dispensed kit. A convenient travel kit is available.
CENOBAMATE (Brand name Xcopri, by SK Life Sciences) was approved in November 2019 for partial onset seizures in people 18 years or older. It can be used with focal seizures which may or may not generalize to GTC. The mechanism of action seems to be a decrease in the firing of a subset of sodium channels as well as a change in the GABA-A ion channel.
Two controlled trials showed a reduction from baseline seizure frequency over placebo of 32.5%. There was a noteworthy result of seizure freedom in 20% of the patients in the treated patients in the blinded control trials. Seizure freedom persisted between 13 months to over 4 years in the open long-term extension trial.
The most common side effects were sleepiness, fatigue, and dizziness. These occurred more frequently at the higher dose of 400 mg per day.
In very early studies a rare syndrome called DRESS syndrome occurred in three people who received high early doses or rapid titration. This syndrome is a multi-organ hypersensitivity that has not occurred in any of the nearly 1400 patients since the titration schedule was been changed to start at low dose and to increase very slowly. We therefore "start low and go slow" when using cenobamate. Any rash or symptoms such should always be reported immediately to the health care provider.
People who have the familial short QT syndrome should not take this drug. This is a measure of heart beat transmission and is seen on the electrocardiogram. Other drugs which may also shorten the QT interval are beta blockers or other heart medications as well as rufinamide (Banzel) for epilepsy. Patients' health care providers should be aware of this.
Cenobamate tablets are taken once per day since it has a long half-life. Because titration schedules may be confusing, convenient starter kits and packaging are used. 
In conclusion, there are now new agents to help people with epilepsy who have some of the most difficult seizures to control. For the first time, we have medications that were actually developed to treat specific syndromes, specifically Lennox Gastout Syndrome, Dravet Syndrome, and Tuberous Sclerosis Complex. It is a time of hope for patients with epilepsy who have uncontrolled seizures, not only with these new pharmaceutical agents but additionally with multiple drugs in research development as well as new surgical and modulation therapies.
| | | | | | | |
| --- | --- | --- | --- | --- | --- | --- |
| Generic Name | Starting Dose | Titration Schedule | Recommended Dose | Max Dose Per Day | Administered | Monitoring |
| Evrolimus | 5 mg/m² | Every 2 Weeks | Adjust to serum level 5-15ng/ml | Based on Blood Level | Once Daily | Blood liver and kidney function, CBC, Glucose, Cholesterol |
| Stirpentol | Less than 50mg/kg/day | Every 2 Weeks | 50 mg/kg/day | 3000 mg | Twice Daily | Other ASM levels, Desmethylclobazam |
| Fenflouramine | 0.1 mg/kg | Weekly | 0.35 mg/kg | 26 mg | Twice Daily | Cardiac echo, Weight |
| Cannabidiol | 5 mg/kg/day | Weekly | 10 mg/kg/day | 25 mg/kg | Twice Daily | Liver enzymes, Desmethylclobazam |
| Cenobamate | 12.5 mg | Every 2 Weeks | 200 mg/day | 400 mg | Once Daily | ASM levels |
Table 2: Dosing with New ASM