Josh Rahman likes being part of things bigger than himself. He played football in high school and is now doing the same in college. He's also working towards a degree in Criminal Justice so that he can help others, and has a drive to educate people about epilepsy and raise awareness.
"I want to be part of something bigger than myself. I don't know if I could be satisfied just wasting my life away with a high paying office job. On top of that, our criminal justice system has many systemic issues so I just want to make the difference I want to see in the world," says Josh.
Josh was diagnosed with epilepsy right before becoming a teenager. He'd been suffering from seizures for years, but given the nature of his absence seizures (often appearing as if he's daydreaming) it was difficult for others to identify. The diagnosis made sense to his parents who at the time had unknowingly witnessed his seizures, but thought of them as Josh being absent-minded.
"I had some really rough patches in high school with my grades crashing hard my sophomore and junior years due to swapping between tons of meds to find something that worked. It's been a long road, but I'm doing pretty well now," says Josh.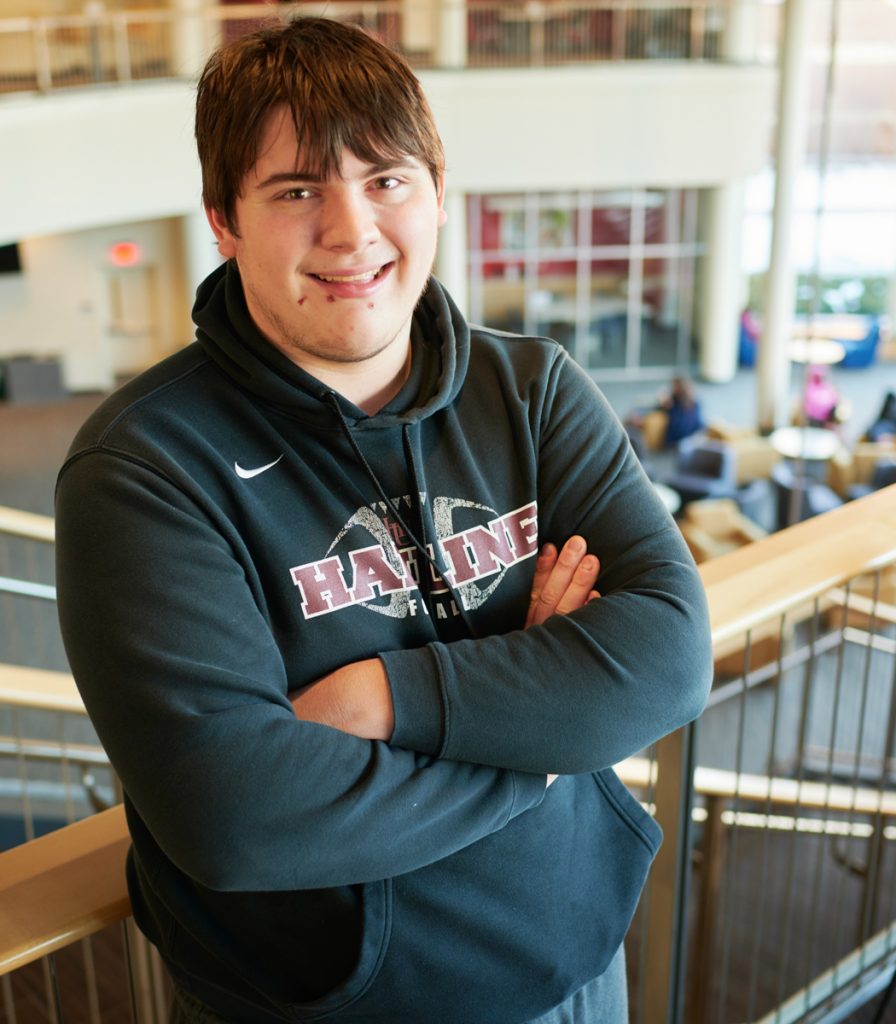 His first contact with EFMN came just last spring when he applied for a scholarship from the Elam Baer & Janis Clay Educational Fund. Josh was awarded one of the ten scholarships given out each year, and is currently a freshman at Hamline University.
"To be honest my dad was the one pushing me to get all those scholarship applications in, so I have him to thank for getting me access to the resources available from the foundation."
Josh's adjustment to college brought with it plenty of changes and new experiences. The extra downtime in his schedule allows for more freedom, but it's also made him realize the need to plan and be disciplined. Especially when it came to planning rest and work time around his football schedule.
"All the guys are awesome people, and even though we had a terrible year record-wise you'd be hard-pressed to find a group of guys as passionate and driven to work hard and improve as the guys we have in the weight room at 6 AM each morning. Once you get to that first game, that's when all the pain and suffering pays off."
The football season is now behind him and Josh is working through his second semester, but has some advice for those transitioning to college.
"I'd say go in with an open mind, make friends, and if you have good ones from high school, stay connected. I don't know where I'd be without my support system of friends and family. Also, call your family often. My mom worries about me way too much, so it's good to let them know every once in a while that I'm not dead."