Danielle's Story
Danielle Ehresmann started having seizures at two years old but wasn't officially diagnosed with epilepsy until she was five. Her two sisters were also diagnosed at five, meaning the three of them, all triplets, had the same three types of seizures. As she grew older her sisters' seizures calmed, but Danielle developed a total of six different types of epilepsy, three of which still affect her today.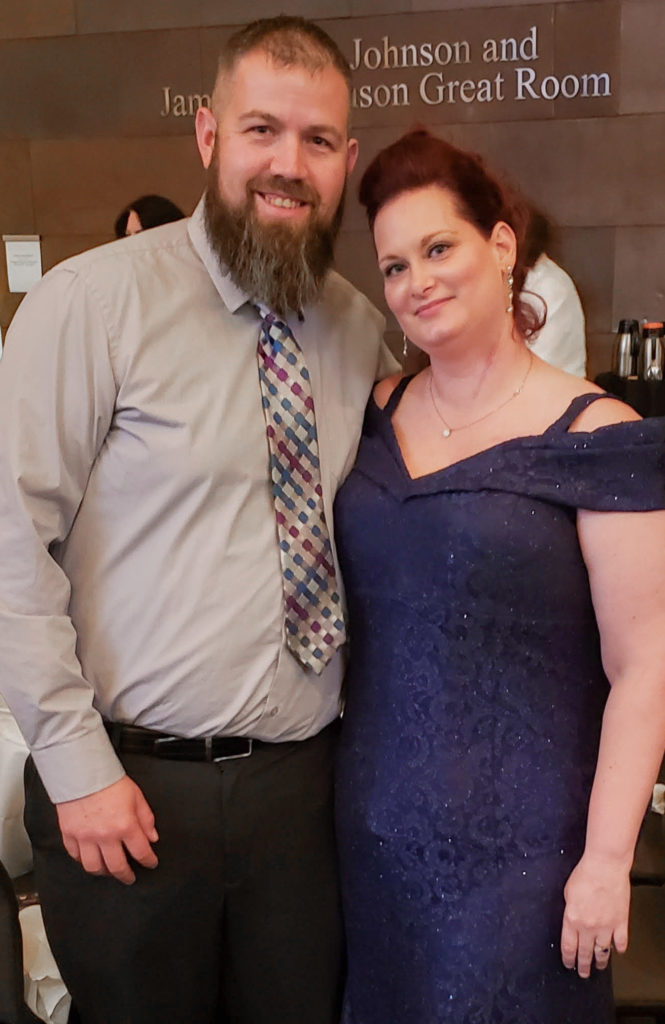 "As a child I would have a total of over 100 absence seizures a day, and now as an adult I have up to 30 absence a day and up to 10 tonic-clonic and complex partial seizures a week. The other three types of seizures aren't as bad and seem to be well controlled by my VNS and medication," says Danielle.
Despite these constant interruptions in her day, most of Danielle's time is spent making sure others are taken care of, as well as helping the Epilepsy Foundation of Minnesota (EFMN) in any way she can. She's a member of the St. Cloud Regional Advisory Committee, attends monthly Connect Groups, and is an active fundraiser for her Rise Above Seizures Walk team, Ehresmann End to Epilepsy.
"If it wasn't for this unwanted diagnosis I would have never met the friends I have today and be able to call most of them family. I also wouldn't have been involved with such an amazing foundation, found a great doctor, and been able to help people along the way. Epilepsy may be a curse at times, but it has also helped me grow along the way."
One of the ways Danielle helps others is through the many fundraisers she hosts throughout the year with the help of her husband Ryan and their three kids.
"Our team is busy year-round with fundraising, and my favorite fundraiser was our Shoot for the Cure Dart Tournament that we had for five years. So many people came out to celebrate and help raise not just money, but awareness too. We had to take a year off due to my own health, but we hope to start it back up again," says Danielle.
Although the dart tournament is on a break, Danielle was asked by another walk team, Marcaylin's Memory, to help organize their first ever Summer Fun Fundraiser on July 21, and of course she said yes.
"Fawn (Team Captain for Marcaylin's Memory) knew my team had taken a year off from our big fundraisers so we were more than happy to help her. We're very passionate about helping others and enjoy fundraising as a team, I would love to be able to do this full time."
While her dedication to helping others is clear, Danielle loves connecting and being around other people, which is ultimately what drew her to EFMN and the Rise Above Seizures Walk.
"We attended our first walk ten years ago when our oldest was only two, and we didn't even have a team name at the time. We took a few years off but I really fell in love with the walk because of all the energy everyone had," says Danielle.