It took until the end of the afternoon on the last full day for us to see the first tiny bit of not-so-great weather. Pretty lucky, if you ask us! We had warm temps and sun for the majority of the day, until the clouds started to gather around 4pm and some light rain came down. No big deal for us, and most campers hardly seemed fazed. The rain didn't last too long either.

Some great activities witnessed on Thursday: an epic 3-cabin game of Gaga with over 20 people in the Gaga pit at the same time, spontaneous dance parties in the A field without any music whatsoever, and quite a few campers reaching the top of the climbing wall that had never made it in the past!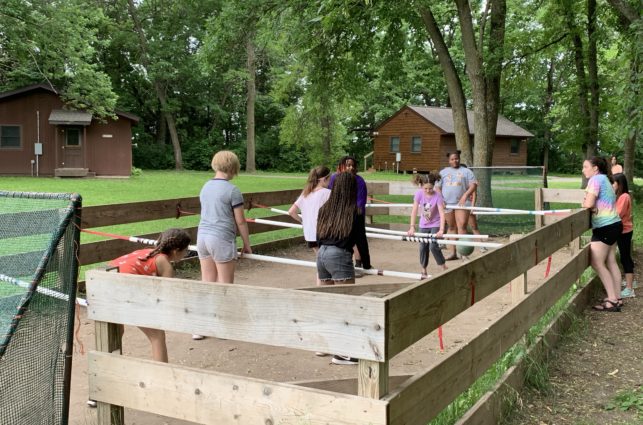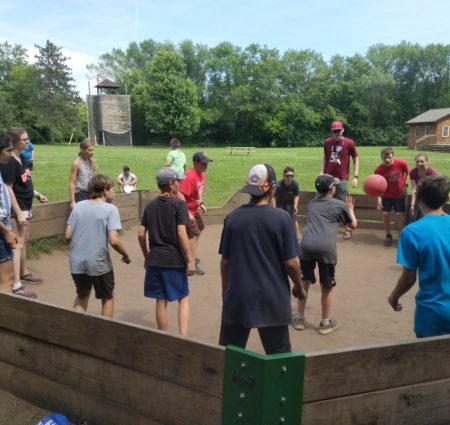 Thursday night brought the final camp ceremony, Closing Campfire. The little bit of rain forced us to hold it the Lodge building this year, but that didn't stop the entire camp from filling up the room. After every cabin performed the skits they created together, everybody shared their favorite memory of Camp Oz, ranging from different activities they really enjoyed to making new friends. We then all joined a giant circle in the main "A" field to bring closure to the week and reflect on their experience.

We at Camp Oz and the Epilepsy Foundation of Minnesota hope that all of our campers had a fantastic week. We strive to make sure they have a wonderful, supportive environment for them to be kids and just have fun! Thank you, parents, for making it possible for them to join us at Camp Oz, and thank you to our wonderful nursing and medical staff, and to all of the YMCA Camp St. Croix staff for another great year! We'll see you in 2020!

Looking for more pictures?
We'll update EFMN's flikr account as we get photos this week – check back often!
Go to Flikr