Wednesday marked the start of the second half of the week for Camp Oz, and you could definitely feel a more relaxed, low-key feeling around camp. Campers were getting fully into the routines of their daily schedule and knowing what to expect when.

Day 4 also marked ANOTHER incredibly nice day of weather for Camp Oz, something for which all of us here are extremely thankful! Sunny skies and moderate temperatures have been the theme of the week, and it has made everything about camp that much more enjoyable.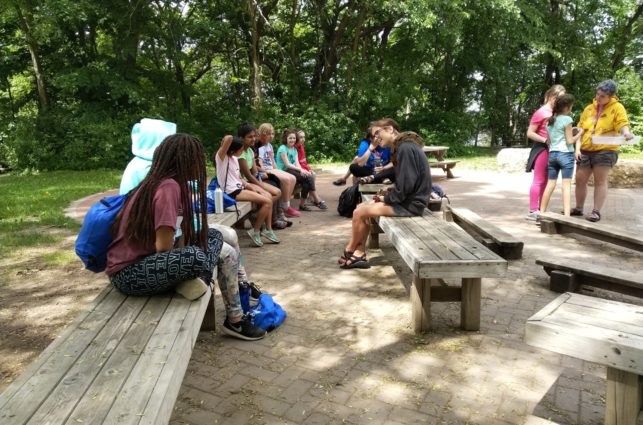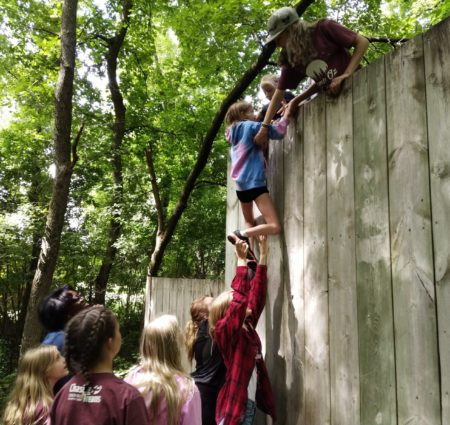 After a full day's activities and meals, our All Camp Games activity for Wednesday night after dinner was a game in the main "A" field called Boofers. Campers get points by running to stations and doing quick actions like a jumping jack or making a silly face, all while trying to avoid the counselors tagging them with water noodles. If that sentence made any sense to you, then you have obviously played Boofers before. The kids had a riot of a time, as silly as it all looked!

Thursday will be our last full day of Camp Oz, and will also bring the Closing Campfire activity, our last full camp gathering. It's always a great event to wrap up the week and include some good reflection and appreciation time for the campers. We are all looking forward to it!
Looking for more pictures?
We'll update EFMN's flikr account as we get photos this week – check back often!
Go to Flikr