The first full day of Camp Oz is in the books, and it was great! Cooler overcast weather with occasional peaks of sun gave us a nice breezy day for being outside. Campers had rotating cabin activities for the day – 2 blocks in the morning and 2 blocks in the afternoon. The activities included horseback riding, climbing wall, arts & crafts, outdoor cooking (breakfast burritos on the fire!) and zip line, just to name a few!

After breakfast first thing Monday morning, the campers got out for their morning block of activities. The whole camp came alive with arrows being fired at targets on one end to horses being saddled up on the other! Lunch was in order after all that play, so everyone headed to the dining hall next.

After an hour of cabin rest time following lunch, we were back at it for our afternoon activities. The counselors got creative with the big "A" field in the middle of camp in the afternoon, and set up Slip N Slide bowling for our campers to enjoy!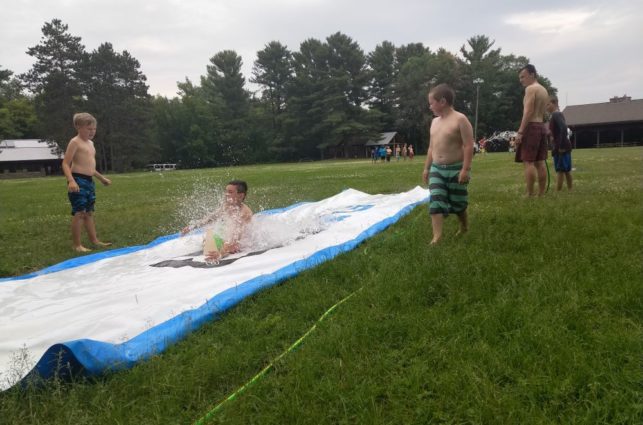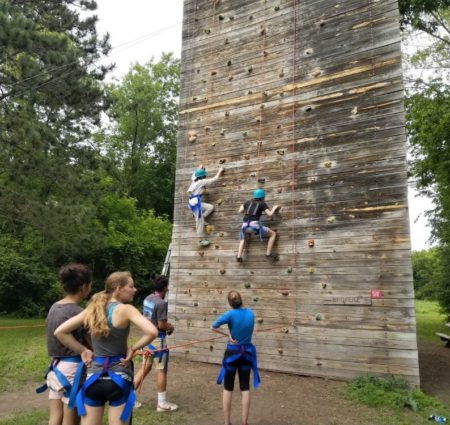 Dinner and a little free play in the "A" field followed before the All Camp Games began for the night. Tonight had the most popular game of all – Predator Prey! With swarms of campers and counselors chasing each other all over the main field (and Camp Oz nurses and staff positioned on the edges), every single person in camp was engaged and active. It was a great way to end the first full day before campers retired to their cabins to get ready for bed. We all look forward to a repeat performance of the great day on Tuesday!
Looking for more pictures?
We'll update EFMN's flikr account as we get photos this week – check back often!
Go to Flikr