Our last full day of Camp Oz has arrived. It was a bit gloomy and chilly this morning, but I'll take that weather over Sunday's humidity any day – and it certainly didn't stop the campers from getting to their first activities, even the swimmers. The water level has risen about 2-3 feet from the damn break a few days ago, so we moved over to Troy Beach right next door and the cabin groups still got to swim. Our last cabin groups of the day got to participate in the horses, so we sent a group of volunteers to assist with that activity.

For the first time ever we had burritos for lunch, which ended up being a camper favorite of the week. After lunch, we all enjoyed a good rest period during which campers were also encouraged to journal about their camp experience. We finished out the afternoon with their last round of activities so all the campers participated in each activity at least one time.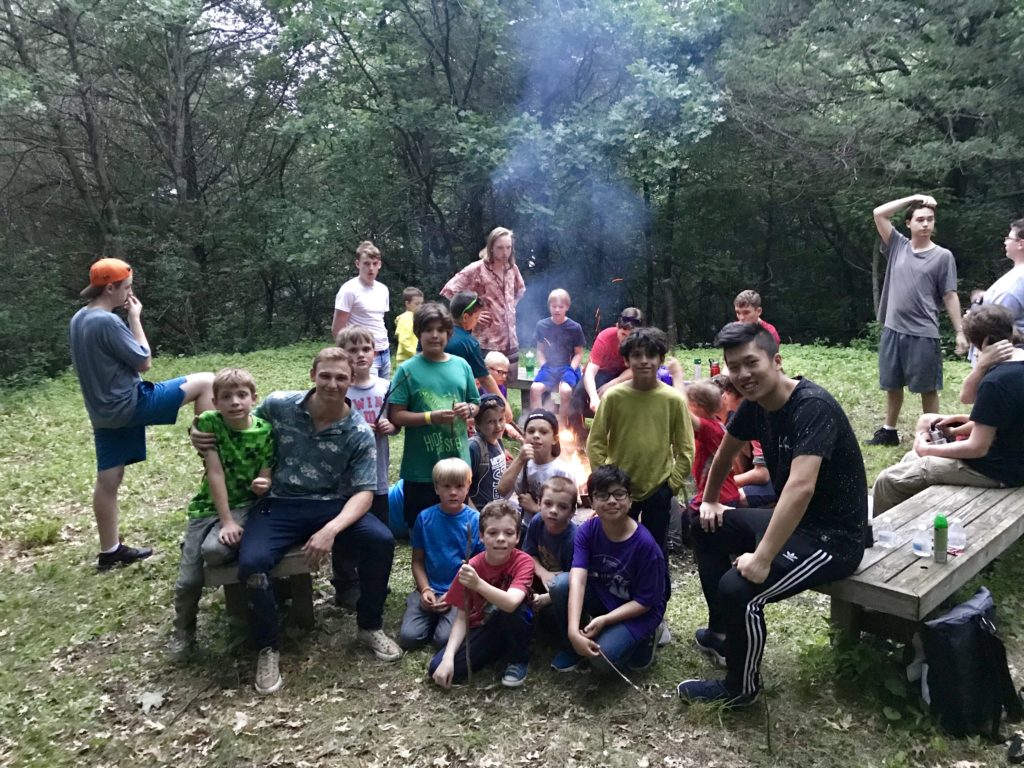 After dinner, we all got ready for closing campfire. We tried something new this year and changed locations for this fun program. Cabins could do skits and share their favorite thing about camp. Afterward, we all come together in a large circle on the A field and sing our closing song. I always love this part of the night as it brings such closure for everyone – both staff and campers. After this, all cabins went back to their cabin areas for some time to reflect on the week and then off to bed.
Looking forward to a lunch barbecue tomorrow, and then it's time for parent pick up. What a great week!