We woke up to our second day of camp with much cooler temperatures. After a breakfast of pancakes, sausage, fruit, and cereal (always a crowd pleaser), a quick rain shower hit camp. But after some cabin time to clean and organize (very needed, even after only one day) the campers were ready to hit the first official activities of the day.
The activities Oz Campers got to experience today included riding horses, swimming, rock climbing, and arts and crafts. New this year for our campers is the high ropes course and the zip line! Cabins came back from that just so excited that they made it up to the top and tried something new. Personally, it was pretty incredible watching the campers pull together and cheer each other on as their cabin mates tried to go a little further each time. That is what camp is all about!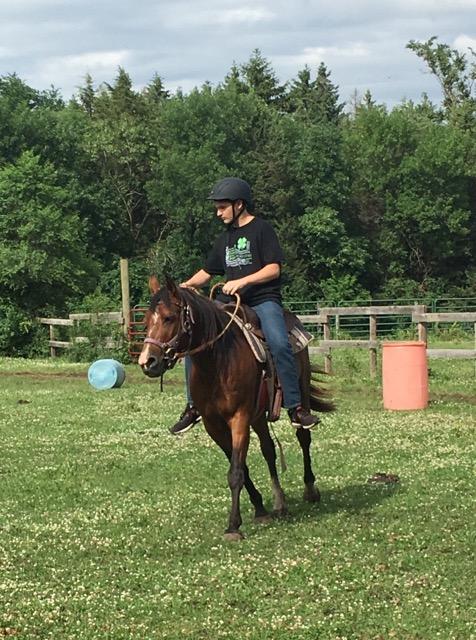 We went around camp and took cabin photos of all of the cabins. (Each camper will get a copy of this photo by the way) After dinner, we played the favorite of all camp games, PREDATOR PREY! The nurse and Oz staff fanned out around the perimeter of this game and watched the campers strategize and make a run for it. I still to this day don't really understand this game and I'm not sure all the campers do either, but regardless they love it and had a great time. After the evening snacks and a few games of lightning and newcomb, it was back to cabins for showers and bed. After all the campers were sleeping, we had a good rain. Looking forward to another great day tomorrow.