Camp Oz Gift Announcement
The Epilepsy Foundation of Minnesota is excited to announce that a $5,000,000 gift was received in support of Camp Oz and future campers across the state and country.
Ensuring our community has access to safe and accessible experiences, communities, and care is part of our mission and we are grateful to you and everyone in our community for making this work possible.
This is a moment to celebrate how far we can go when we go together.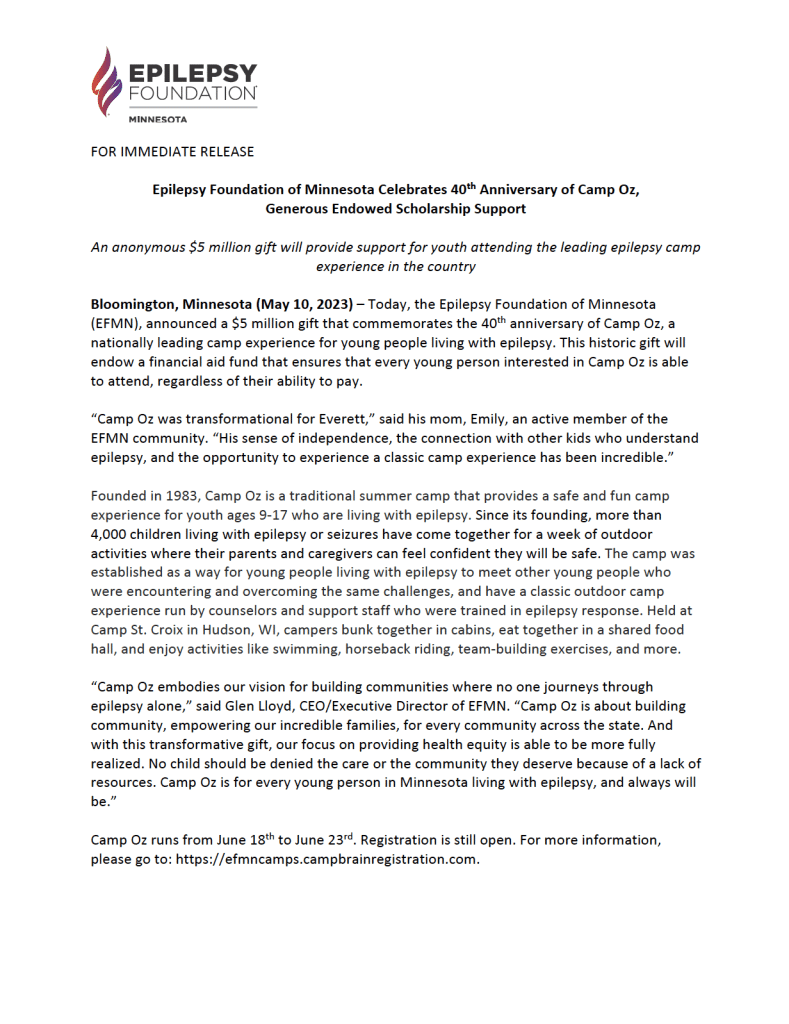 Register for Camp
Our Camp Programs provide safe, educational, and fun camping experiences for children and teens with epilepsy.
Register