Dear Friend,
We all know that 2020 was a different kind of year. We had hundreds of conversations with our epilepsy community — from people participating in our programs and services like Camp
Oz, Seizure Smart Schools, or Connect Groups, to supporters and researchers, to partner organizations to meet the needs of our community. These conversations reinforced, time and
again, how important our mission was. Our job is to connect and empower people facing the challenges of living with epilepsy.
Thank you for your involvement with us and the support you give to the epilepsy community. In this report, you will see how EFMN pivoted to provide programs and services in a virtual setting.
Sincerely,
Glen Lloyd
Executive Director
(photo below)
Patrick Burns
Board President
(photo below)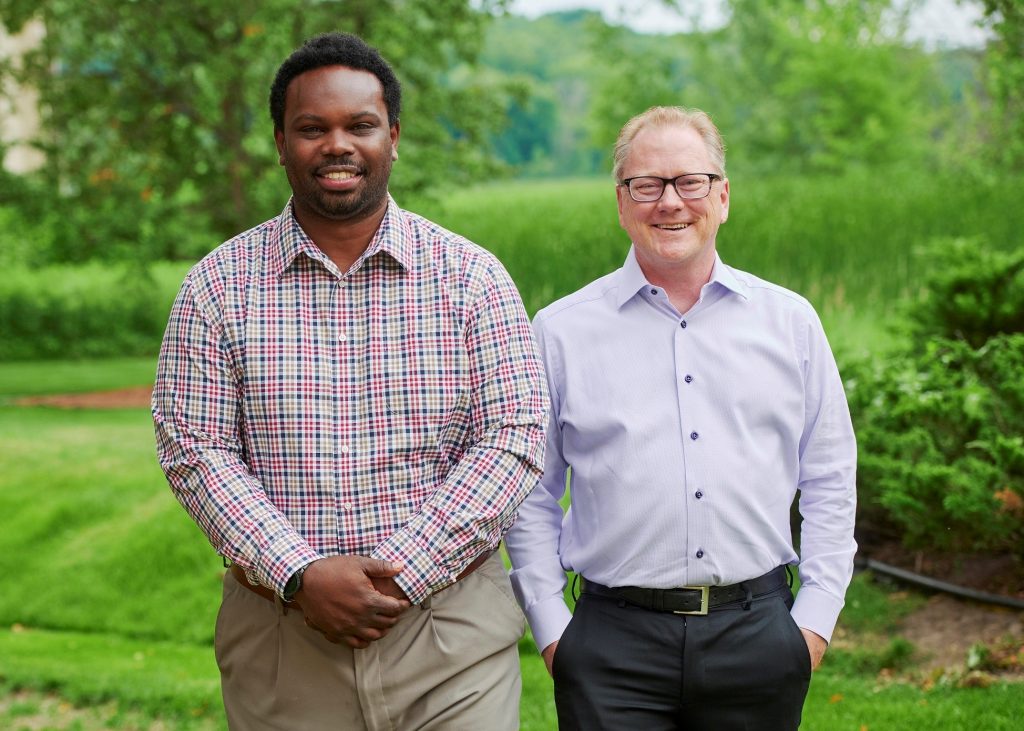 Amidst the change in the world, EFMN provided needed services and support to the epilepsy community. We remain the leading advocacy and support organization in Minnesota.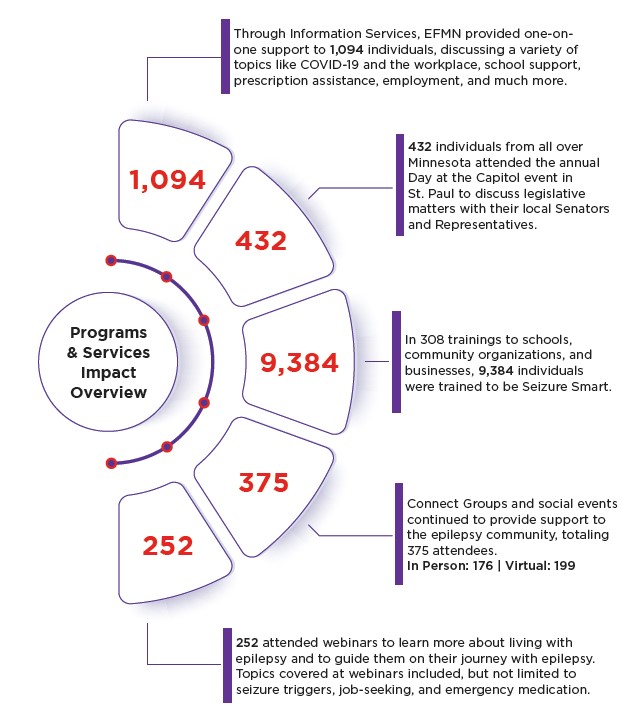 "Returning to Connect Groups last fall was incredible. I didn't realize I had this emptiness in my soul. It was like tasting ice water after being dehydrated for days. Connect Groups are exactly that — connecting with others living with epilepsy. We don't have to explain our medical diagnosis or do seizure first aid education. We all get it and are safe to be ourselves. The Stay at Home Order has been tough on everyone. However, living with epilepsy is like being invisible. Unless I have a seizure or I say something, nobody would know that I have a story. The April Virtual Connect Group was fantastic. Unlike the in-person meetings, I interacted with people around the state!"
— Kyah Altiere, Connect Group Participant
<< Kyah speaking at the Day at the Capitol 2020
From conversations with individuals and caregivers, new needs developed during the Stay at Home order during the pandemic. In response to these needs, EFMN not only checked in with a number of individuals, but created new programs and services in order to serve the epilepsy community.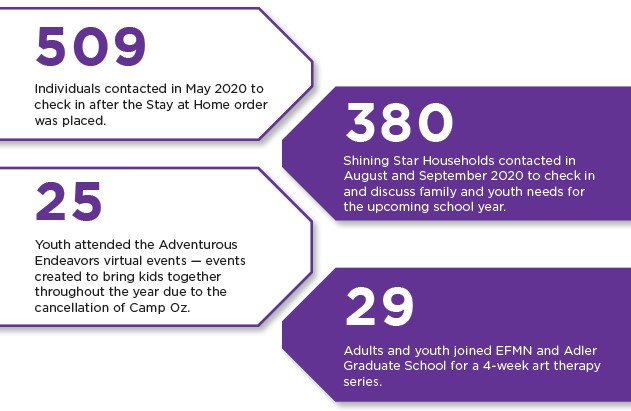 ---
2020 Board of Directors
Patrick Burns,
President
Trisha Zeller,
Vice President
Jen LaValley,
Secretary
Erica Holzer,
Treasurer
Bill Atwell
Paul Delaney
Mark Devaraj
Rachel Dyrud
Luke Falk
Zack Frisk
Jen Hiltunen
Ann Jones
Angela Marino
Stephanie Megal
Stephanie Megal
Katie O'Sullivan
Chris Poshek
Patricia Penovich, MD
Paul Puerzer
Sharon Roberg-Perez
Karen Silgen
Brett Spark
Jeff Sunberg
Julia Valente, MD
2020 Professional Advisory Board
Patricia Penovich, MD, Chair
Jeannine Conway, PharmD, BCPS
Jason Doescher, MD
Armantina Espinosa, MD
Rupert Exconde, MD
Tim Feyma, MD
Douglas Heck, PhD
Thomas Henry, MD
Katherine Nickels, MD
Kathleen Rieke, MD
Joanne Rogin, MD
Alexandra Sequeira, MD
Sheina Showen, RN, PHN, LSN
Anna Shukla, DNP, FNP-C
Tess Sierzant, MS, RN, ACNS-BC, CNRN
Tammy Sinkfield-Morey, DNP, RN, PHN, CRRN
Thaddeus Walczak, MD
Annual Report Financial Summary
Review the 2020 Statement of Activities and Statement of Financial Position
Review Financial Summary