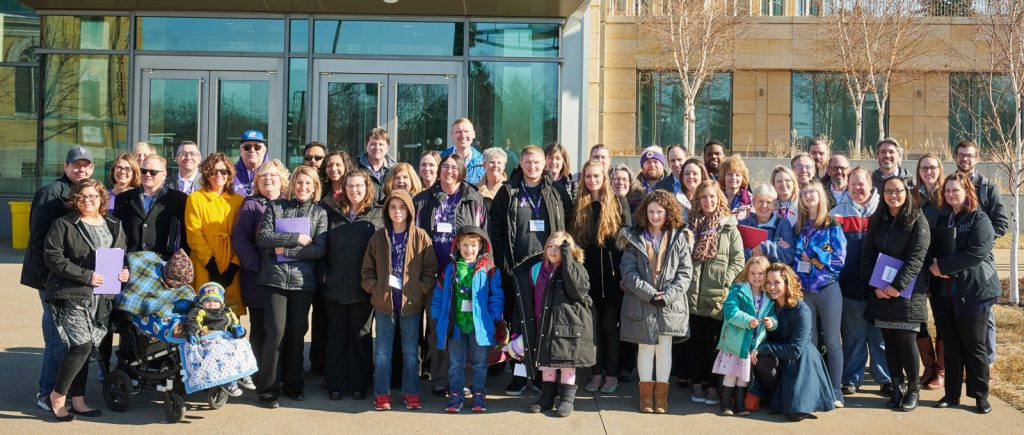 Thank you to everyone who joined us at this year's Advocacy Day at the Capitol. Over 100 participants met with and called over 70 legislators to advocate for issues important to the epilepsy community. A special thank you to Senators Abeler and Marty, and Representatives Baker and Cantrell, for joining us at the morning program. We also heard from our new Executive Director, Glen Lloyd, and Board President Patrick Burns. You can watch the full morning program here.
As a direct result of meetings with legislators, the Seizure Smart Schools (SSS) Legislation gained nine co-authors in the House. The Patient Access to Prescription Drugs, Expand Access to Inclusive Child Care, and Promote Employment at Livable Wages for People with Disabilities bills also gained House authors as a result of your advocacy.
The impact of the COVID-19 pandemic is felt across the state of Minnesota and reflected in the legislature's need to move their focus to supporting Minnesota's public health systems. We are so proud of our community's efforts this session in forwarding EFMN's legislative priorities. Highlights include:
Seizure Smart Schools legislation (HF 1422 | SF 1953) was successfully heard in the House Education Committee on Friday, February 28 and is now on the General Register. EFMN Senior Education Coordinator Jamila Pickett along with EFMN Board Vice President Trisha Zeller and Trisha's daughter Rachel testified in support of the SSS legislation.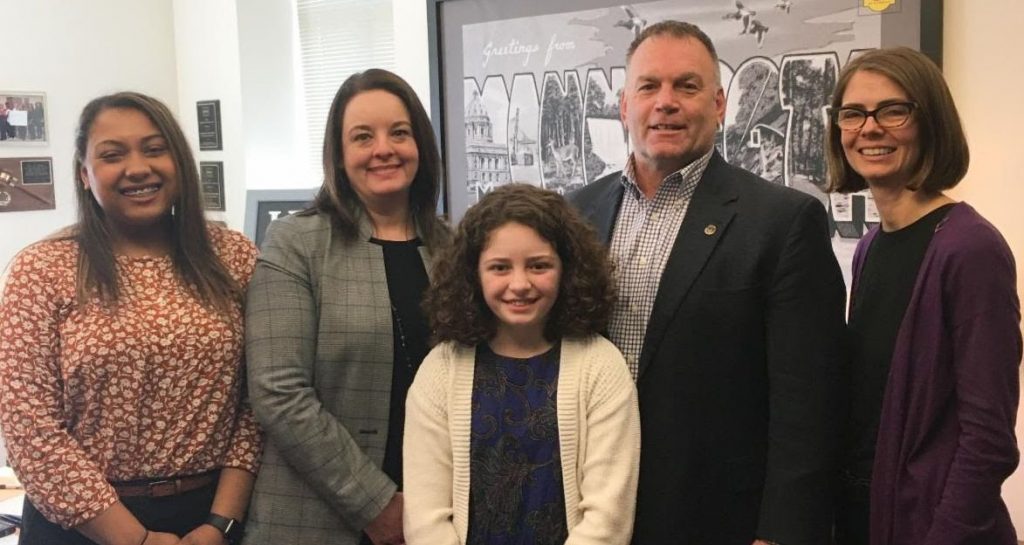 The Inclusive Child Care legislation (SF 3473 | HF 3693) was heard in the Senate Human Services Reform Finance and Policy Committee and the House Early Childhood Finance and Policy Division.
The Access to Prescription Drugs legislation (SF 1006 | HF 1257) was heard in the House State Government Finance Division, and the Prior Authorization Reform legislation (SF 3204 | HF 3398) was heard in the House Health and Human Services Policy Committee.
The Promote Employment at Livable Wages for People with Disabilities legislation (SF 3003 | HF 2971) was heard in the House Labor Committee and in the Senate Jobs and Economic Growth Committee.
If you are the parent of a school-aged child or are a teen living with epilepsy and interested in sharing your Seizure Smart Schools story, email me at hbesonen@efmn.org to discuss available opportunities.
Make a Donation Today
If you're looking to make a difference in the lives of people with epilepsy, a financial contribution to support EFMN's programs and services is a great way to make a lasting impact.
Make a Difference