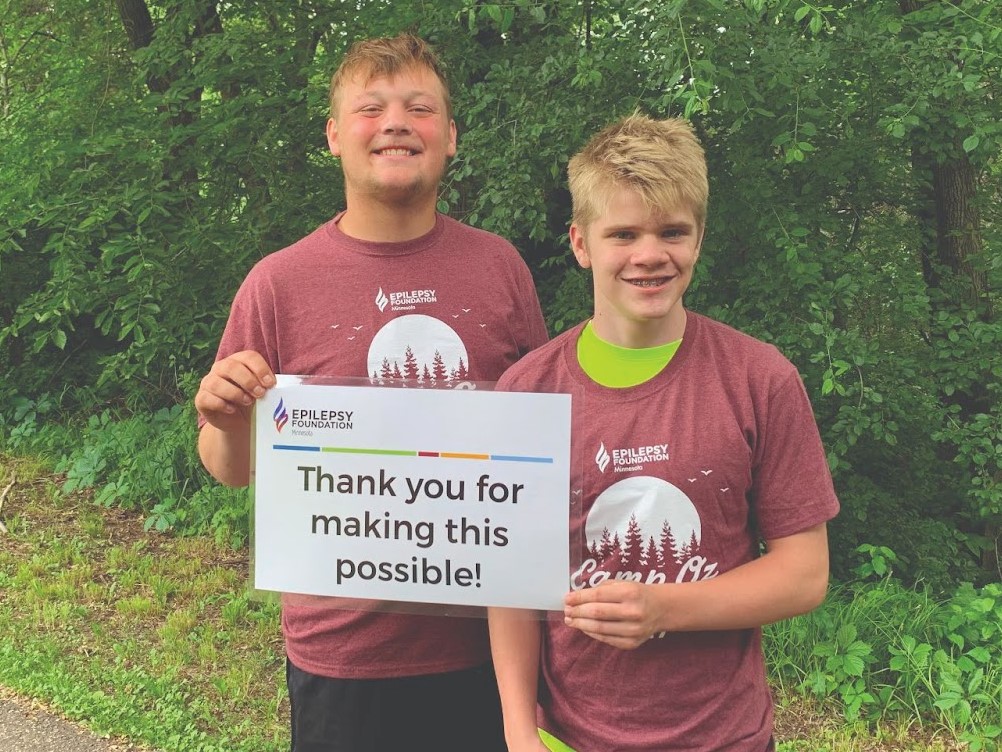 "It wasn't until my first summer at Camp Oz that I didn't feel alone in my epilepsy. I had never met another kid with seizures before that. Thanks to you and this community, I got to go to camp and meet other kids just like me."
— Tyson Strand (left), Camp Oz alum and 2022 camp counselor
Your gift to the Epilepsy Foundation of Minnesota provides safe summer experiences where kids like Tyson can just be kids. Your donation today ensures Camp Oz is staffed with doctors, nurses, and Seizure Smart counselors, and it gives parents the peace of mind of knowing their child has the care and support they need.
Please make a gift today to share the magic of camp this summer and for years to come.
---
IMPACT
$1500 sends one child to Camp Oz or Family Camp.
$500 supports camp nurses for one day.
$250 helps train other Minnesota camps to be Seizure Smart.
$125 provides 1:1 support to a family that has just received an epilepsy diagnosis.
$50 sends a Welcome Kit to a new Shining Star child.